P&O began the practice of attaching labels to passengers' suitcases around the middle of the 19th century
Labels were used to indicate the class of cabin, making luggage sorting simpler in the hustle and bustle of departure.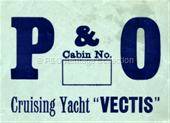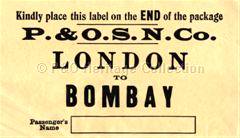 C 1904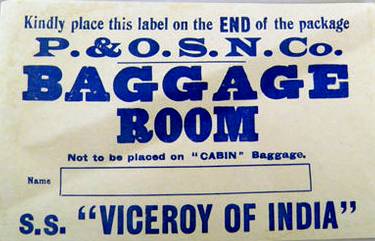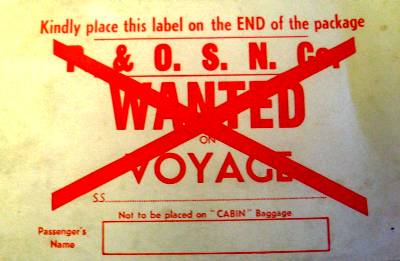 Other instructions recorded on baggage labels were 'Wanted on Voyage', 'Hold' or 'Wanted on voyage but NOT in cabin'.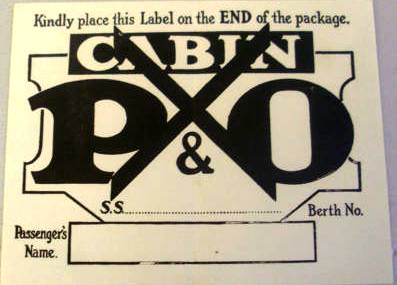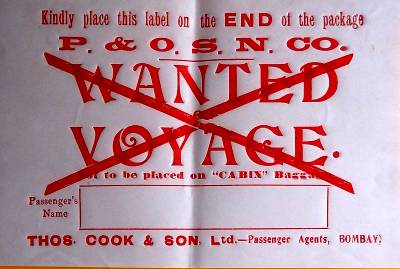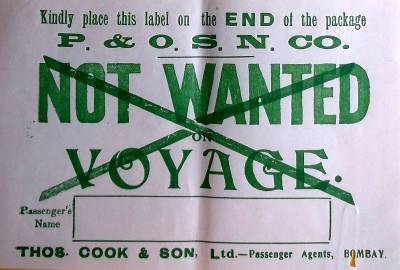 Upon reaching warmer climates, a change to a summer wardrobe would have occurred and baggage labels marked 'Wanted on Voyage NOT in Cabin'. would have been used to enable the Baggage Stewards to identify what needed to be swapped over due to a change in the weather.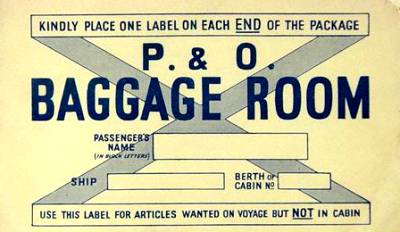 Later, labels were used to signify destination and port of disembarkation.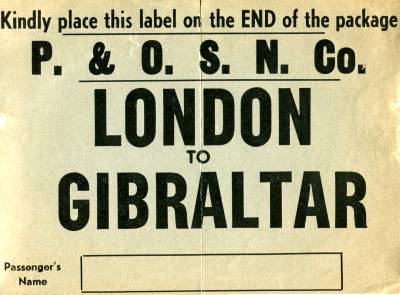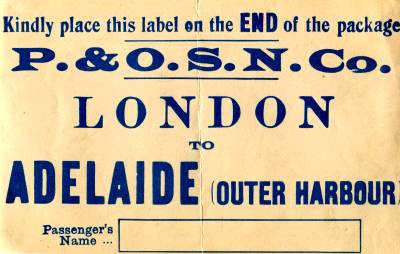 Forward planning was recommended so that luggage required within a passenger's cabin for a voyage, and those that were not required, could be stowed below decks until arrival at the passenger's destination.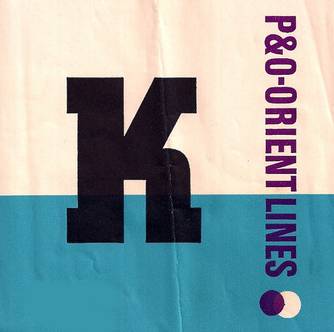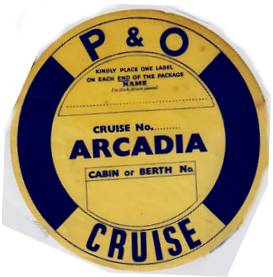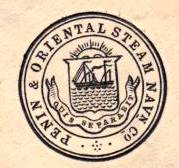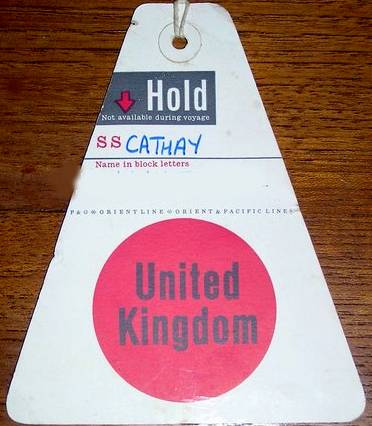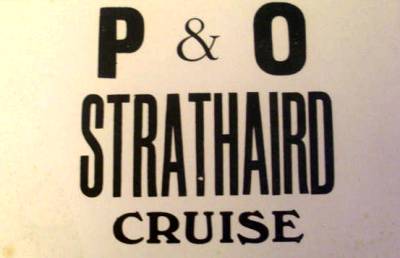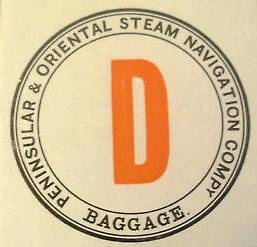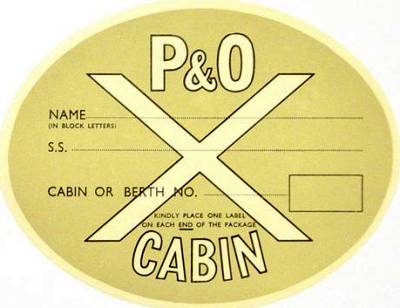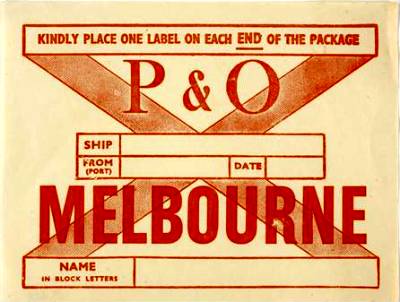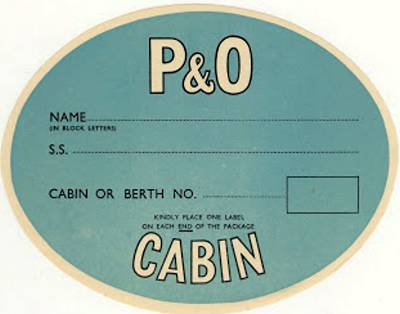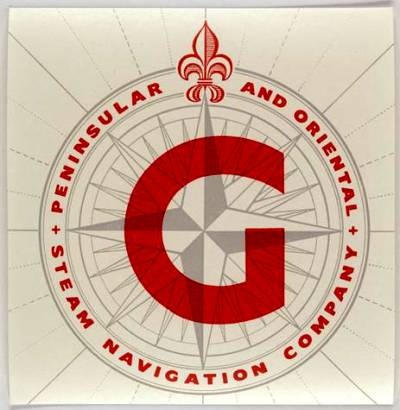 ---
Selection of one's luggage was important, some chose style .......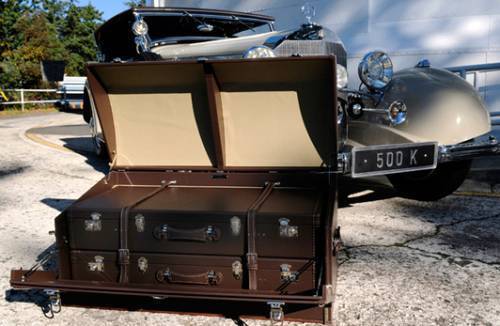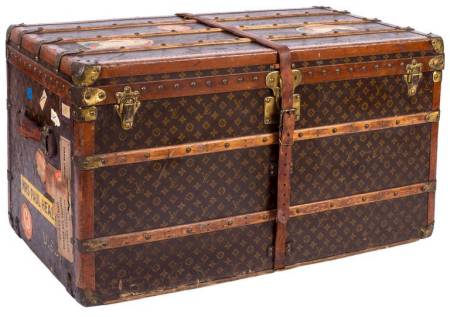 Where a Monogram Canvas Wardrobe Steamer Trunk by Louis Vuitton certainly cut a dash....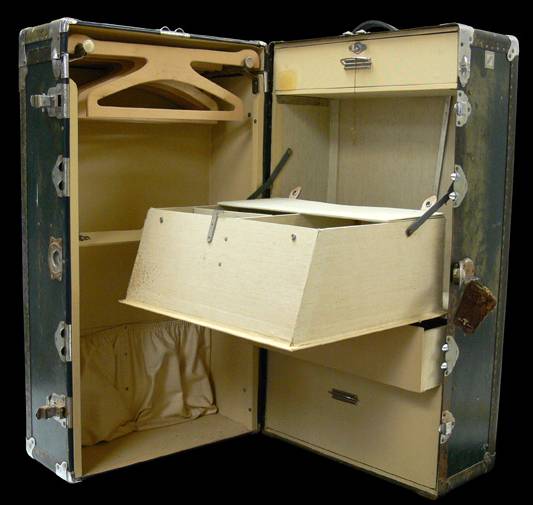 Other, less expensive options were available to the seasoned traveller...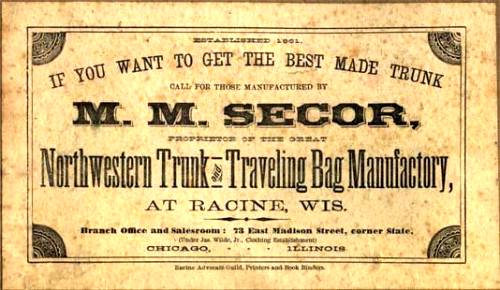 A hat box was essential, and a suitcase for one's maid and/or valet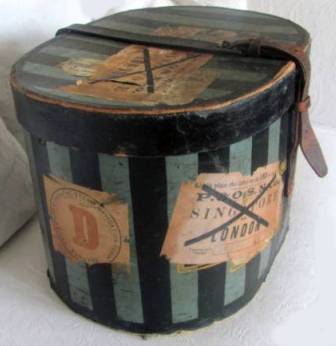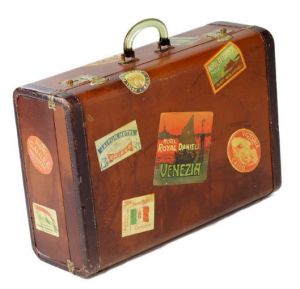 For the rest, a variety of cheap suitcases and trunks could be obtained from the London stores....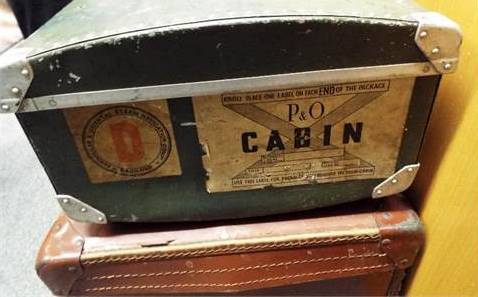 While others, simply made good with what they had...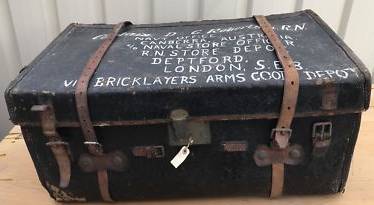 ---
The simple genius of the looped tag alone explains why so few bags got lost. On a string-tied tag, according to a spokesperson for P&O, "the primary stress is applied to a very small section of the tag."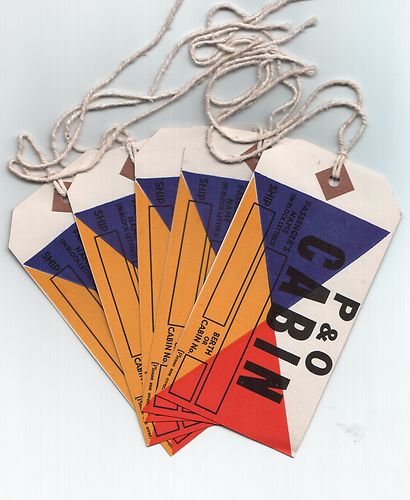 Labels were simply pasted on, while gummed labels either had to be licked (ugh!), or wetted with a sponge.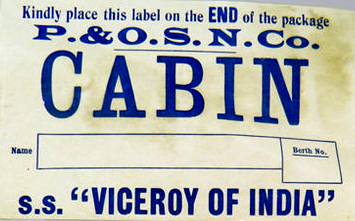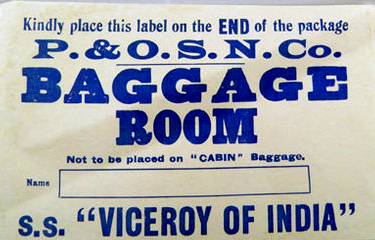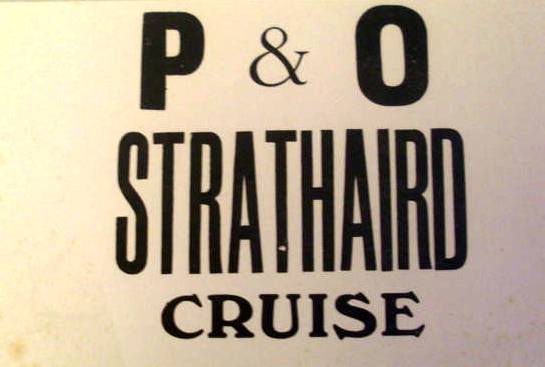 ---
In the late 1870s hotels started placing labels on their guests' suitcases and trunks. Often the labels were sent to the guest in advance to help porters sort luggage at the train or boat side. The motive was primarily self-advertising, and the labels evolved in design sophistication as their effectiveness became obvious. Because there were so many hotels in the world - there were endless thousands of different labels produced, and a suitcase plastered with them, gave just the right impression.....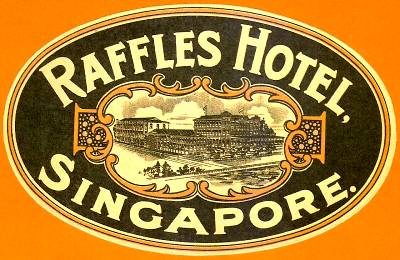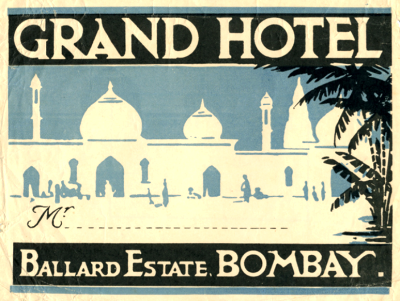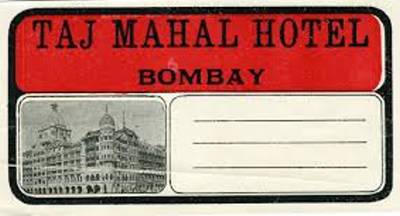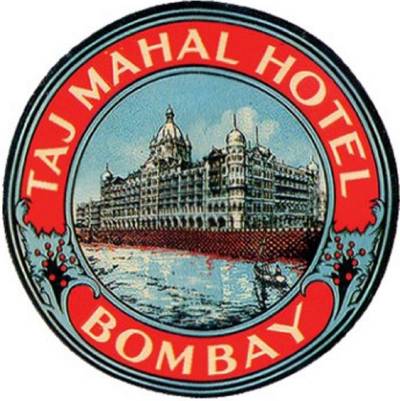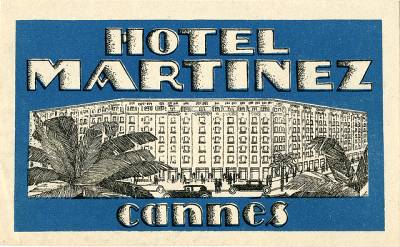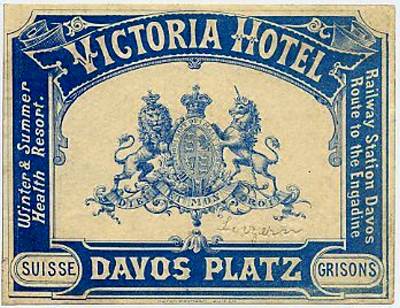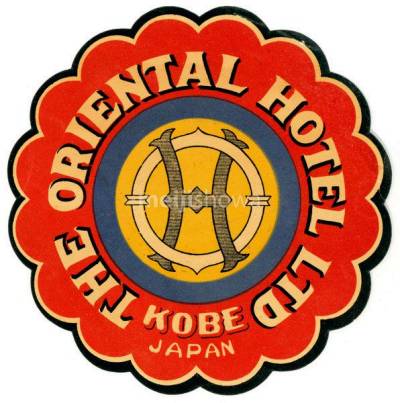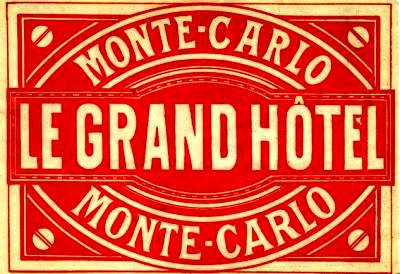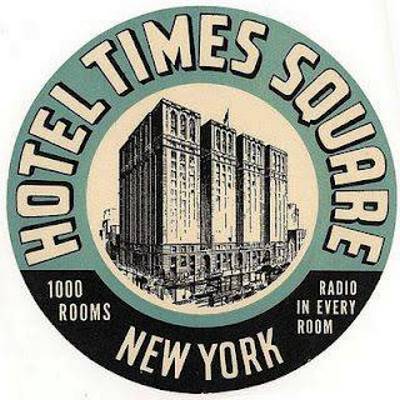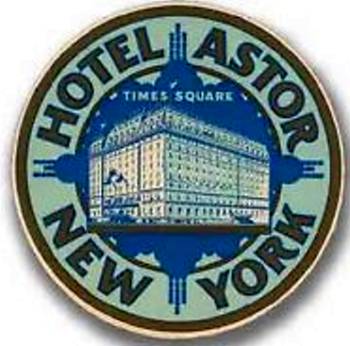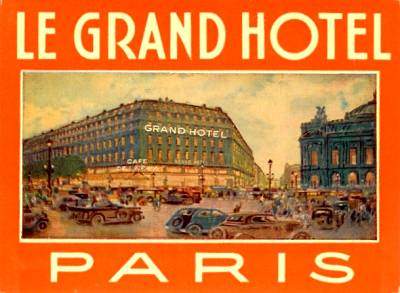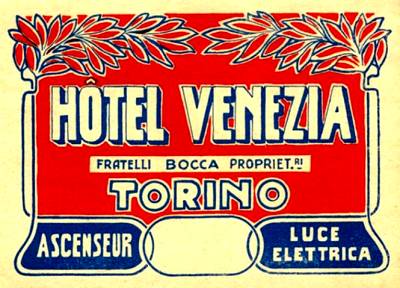 ---
Early this morning when he was leaving I thought how tall he seems when he's about to go away. I stood in the hall, still in my night clothes , while he was dressed in his uniform, with his well-travelled pusser's grip packed, and his white-topped cap in his hand. He wrapped his arms around me and said, 'When I'm with you nothing can hurt me.' Simple words that meant everything to me....