---

Photo: The Late Allan Green Collection Australia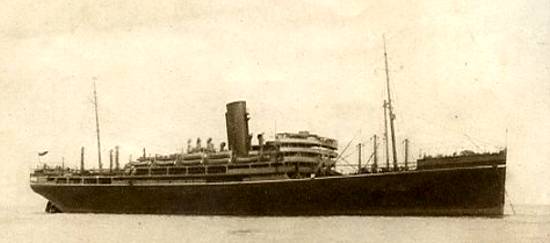 Mongolia, Yard Number 964, was ordered from Sir W G Armstrong, Whitworth & Co. Ltd. of Newcastle upon Tyne on 22 November 1918, but construction was delayed by postwar refits of existing ships and she was not launched until 24 August 1922.
A twin-screw, 6 double-reduction-geared steam turbines-driven vessel of 16,504 grt, she had a service speed of 16 knots and accommodation for 231 first class, and 180 second class passengers.

After fitting out and sea trials, she was delivered to P&O on 26 April 1923, at an estimated cost of ₤1 million.
Her maiden voyage to Sydney commenced on 11 May 1923.
Originally coal-fired, she was she was converted to oil fuel in 1928.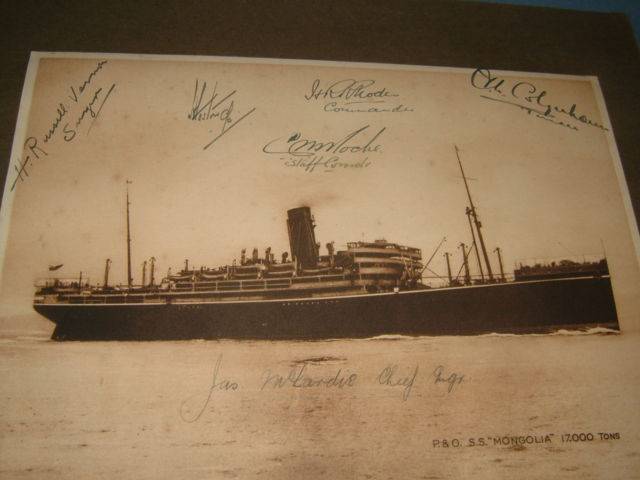 Mongolia was commanded by Harry Ramsey Rhodes for 9 years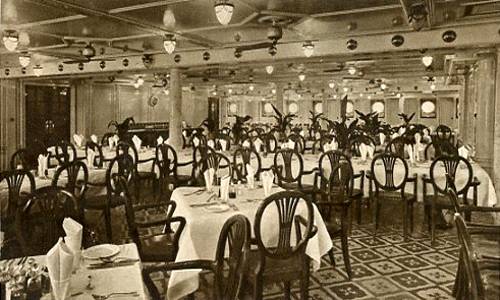 Mongolia's forward dining saloon.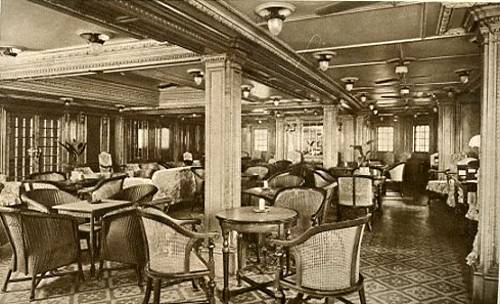 Mongolia's Lounge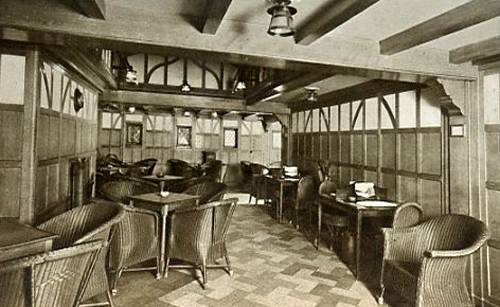 Mongolia's Card Room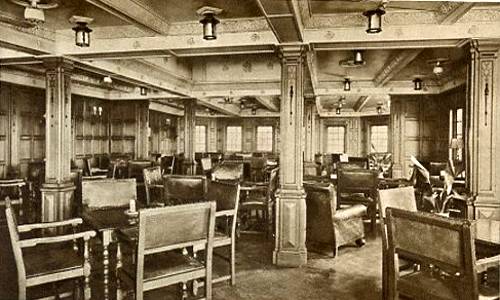 Mongolia's Smoking Room
---
Sir W G Armstrong, Whitworth and Company Limited, commissioned the following images of the ship, which are now the property of English Heritage.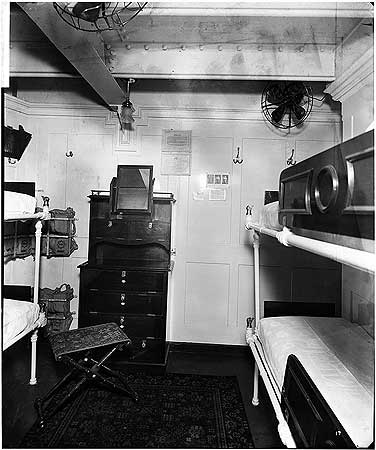 Four-Berth, Second Class Cabin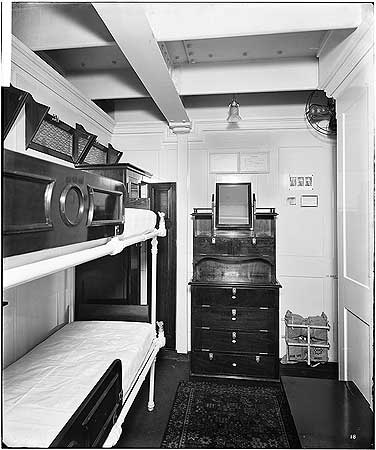 First Class Two-Berth Cabin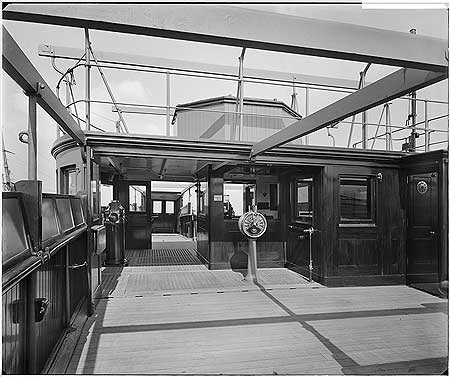 Mongolia's Bridge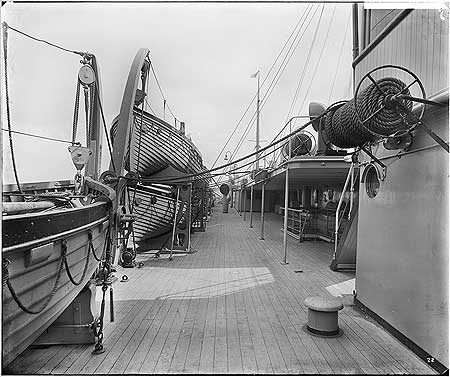 Starboard Boat Deck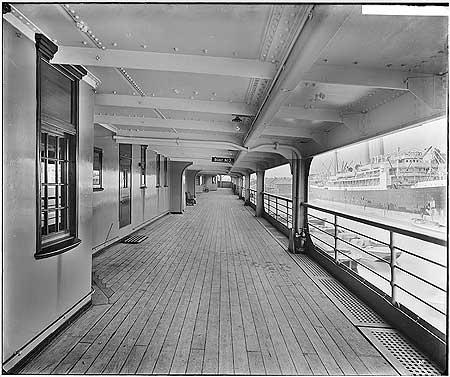 First Class Promenade Deck
---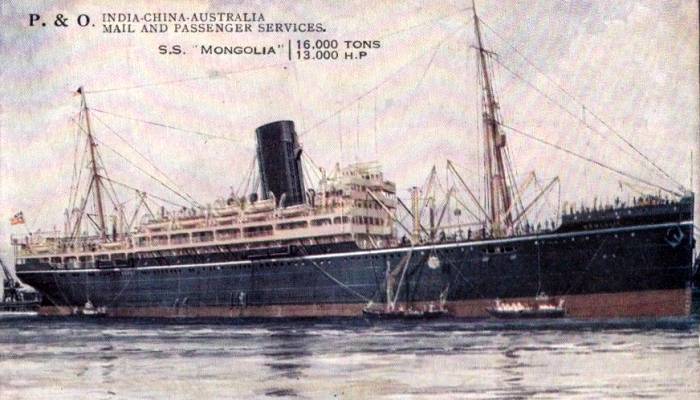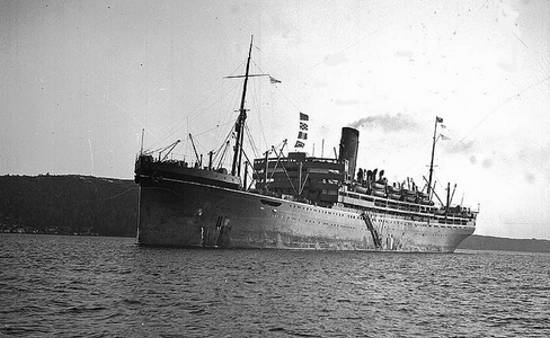 P&O's ss Mongolia off Middle Head, Sydney in 1937.
This photo is part of the Australian National Maritime Museumís Samuel J. Hood Studio collection. Sam Hood (1872-1953) was a Sydney photographer with a passion for ships. His 60-year career spanned the romantic age of sail and two world wars. The photos in the collection were taken mainly in Sydney and Newcastle during the first half of the 20th century.
---
Notable incidents in her career included a collision on 16 July 1933 with the tanker British Venture and a breakwater in Copenhagen, followed by running aground; and a collision with the Villa de Madrid off Marseille on 3 December 1936.
She was laid up for sale in 1937, and transferred, under long-term charter, to the New Zealand Shipping Company, a P&O subsidiary, in 1938, renamed SS Rimutaka.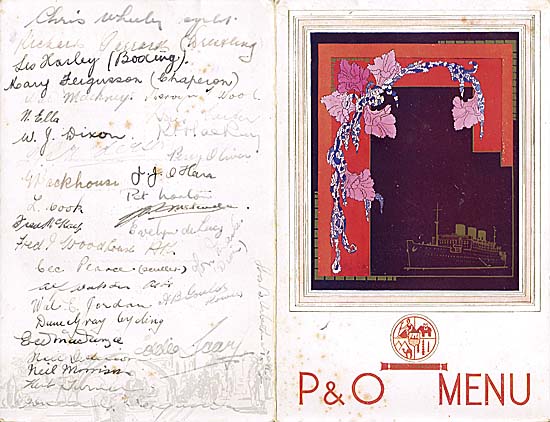 Australia and New Zealand 1936 Olympic Teams, P&O SS Mongolia dinner Menu, with a total of 44 signatures.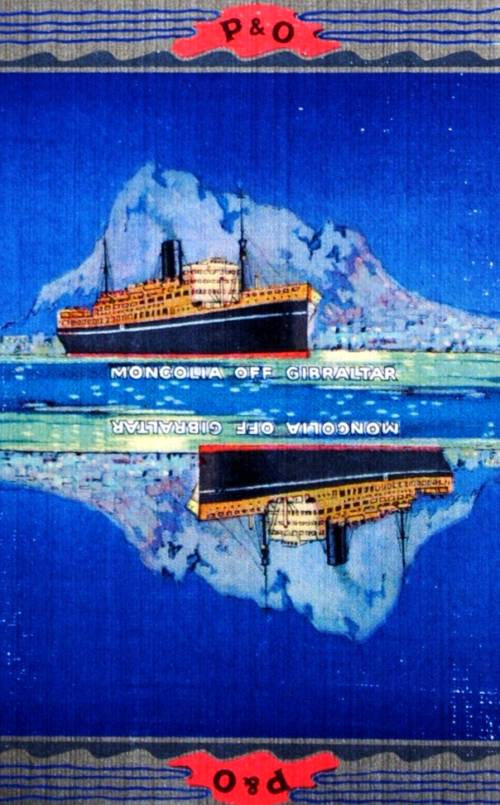 ---