---

1938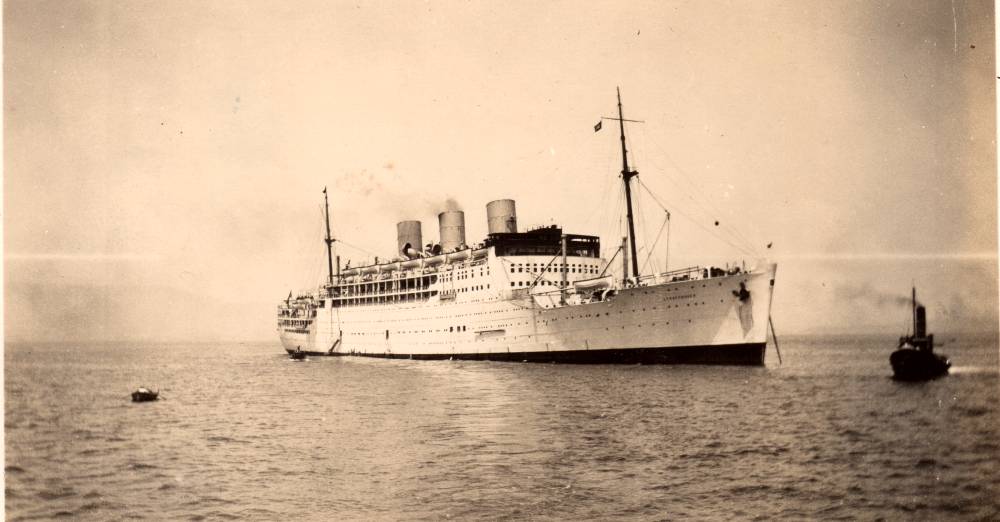 Strathnaver off Tangiers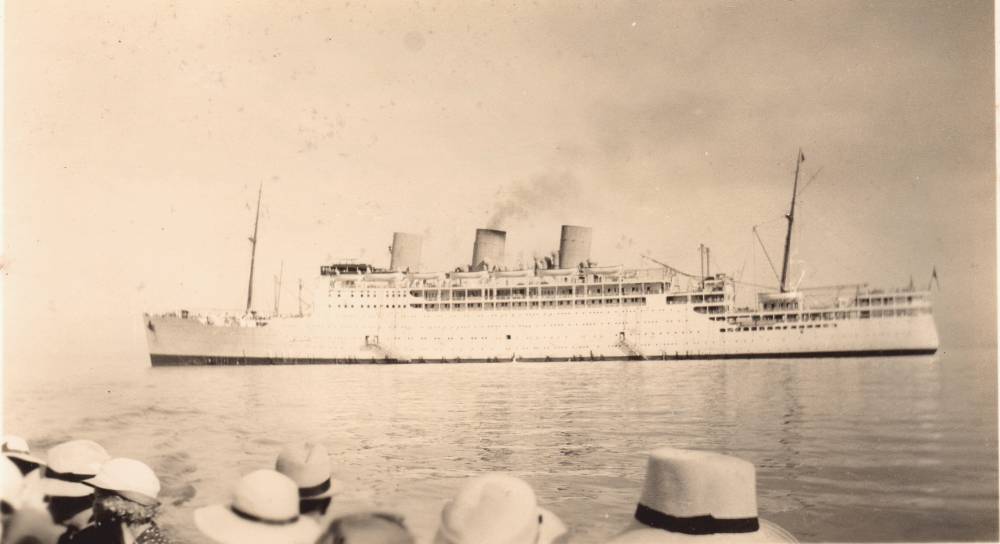 Strathnaver off Tangiers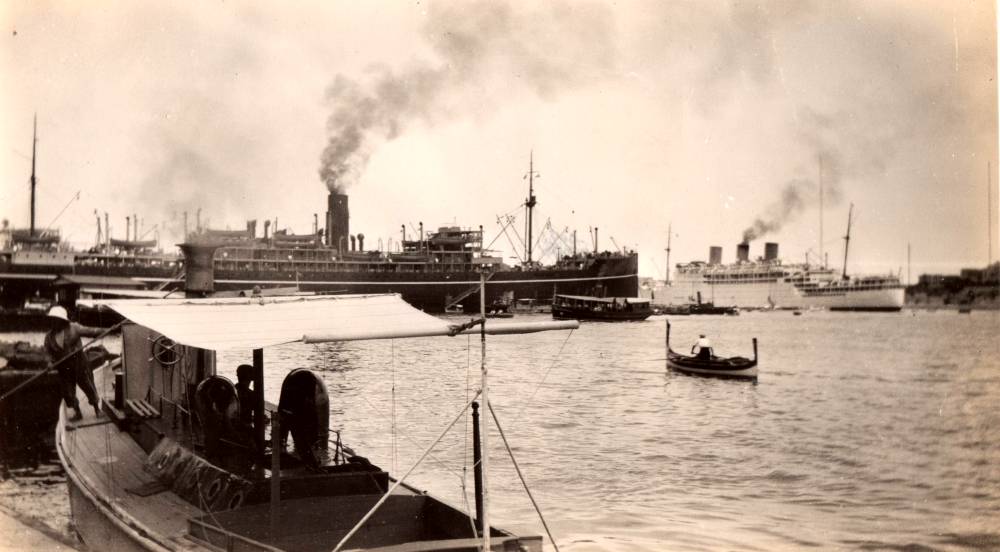 Bendigo and Strathnaver at Malta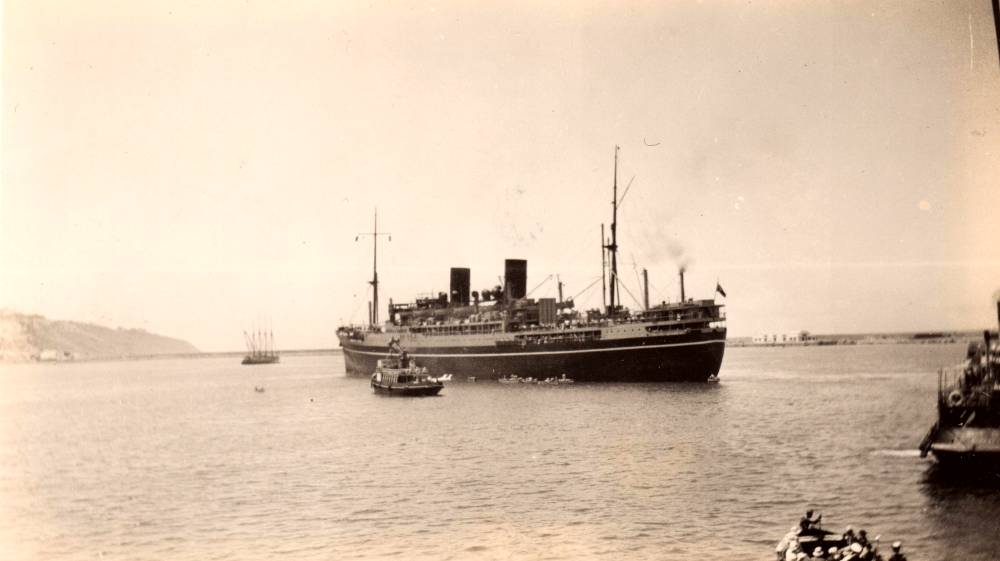 Carthage at Tangiers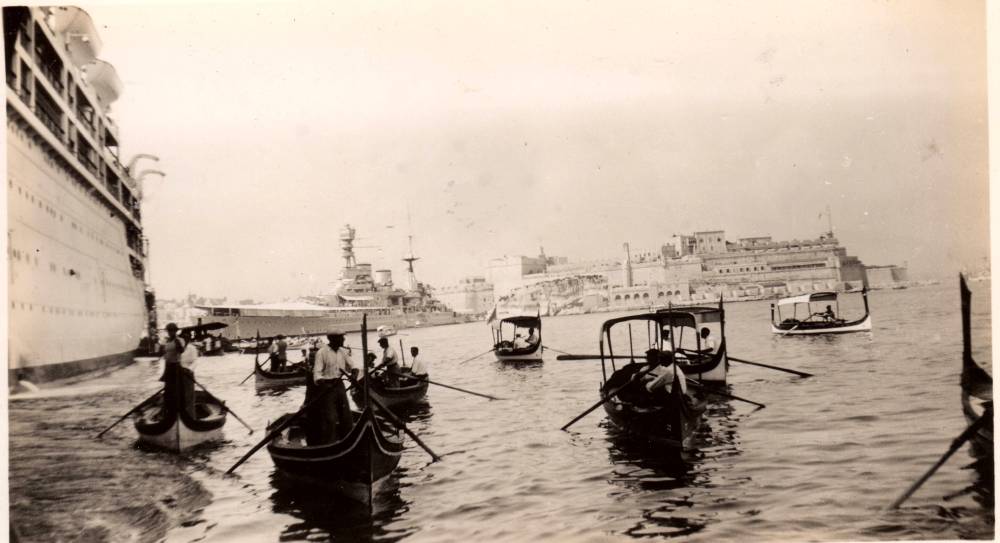 Stratheden and the Renown-class battlecruiser HMS Repulse, Malta
Repulse was sunk by Japanese bombs and torpedoes on 10th September 1941
---
1939
War was declared on 1st September.....
Stratheden had seen less than two years' service when war broke out, and was on a scheduled voyage to Australia, being the first vessel to pass through the submarine zone of the Atlantic and Mediterranean after war had been declared. The voyage, with a full complement of passengers, was completed without mishap, and a bronze plaque was presented to the ship by appreciative passengers, worded as follows:
'This plaque is placed here by the Australian and New Zealand passengers, as a token of appreciation of the courageous and successful navigation of the s.s. Stratheden by Captain F. E. French, his officers and engineering staff and crew, during her voyage from England to Australia, sailing September 1, 1939.'
During her wartime service as a troopship, she carried 149,697 servicemen and civilians and steamed nearly half a million miles.
But, less than eight weeks before war broke out, she was cruising to Iceland and the Norwegian fjords....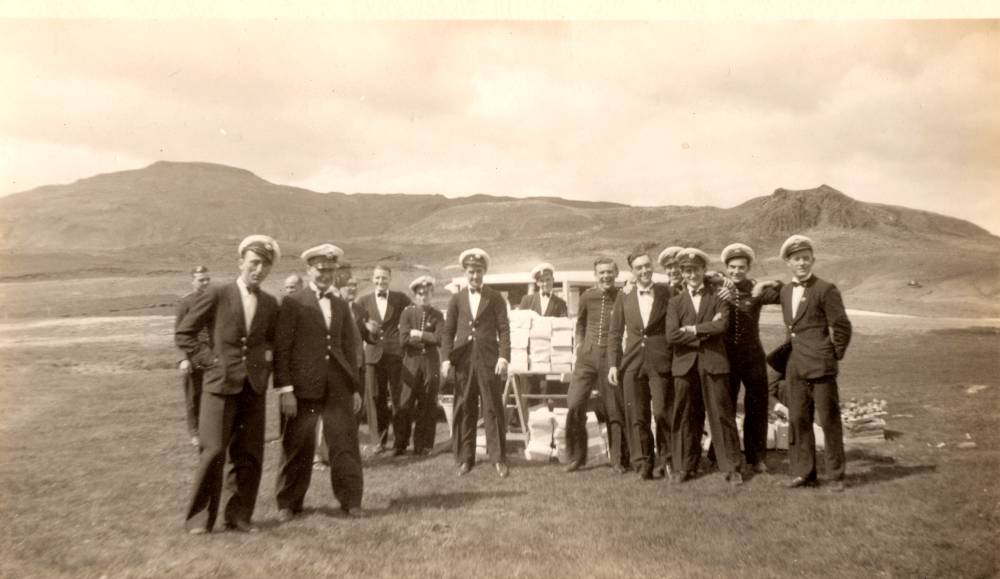 An advance party of Stratheden's stewards with packed lunches - Iceland 27th June 1939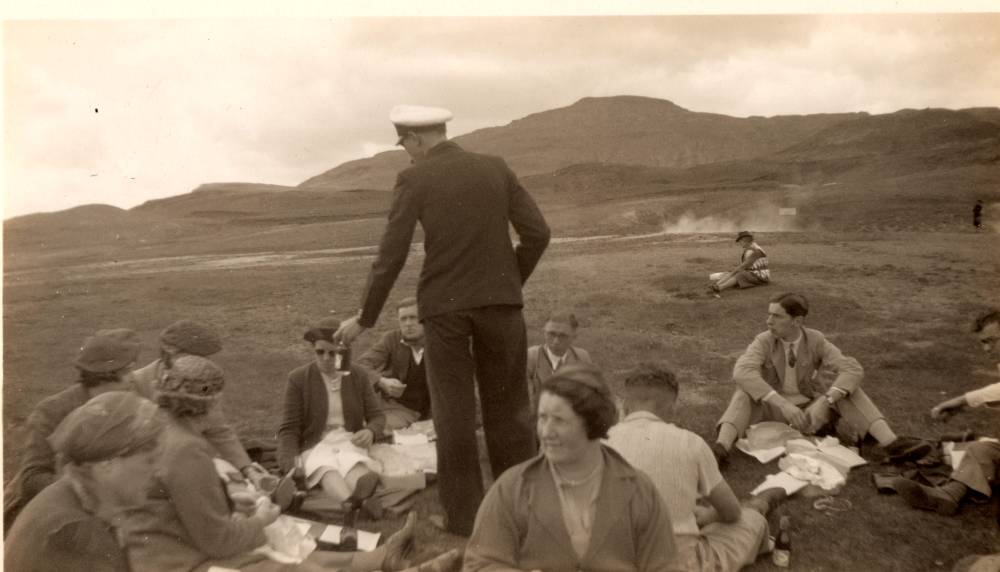 Luncheon is served......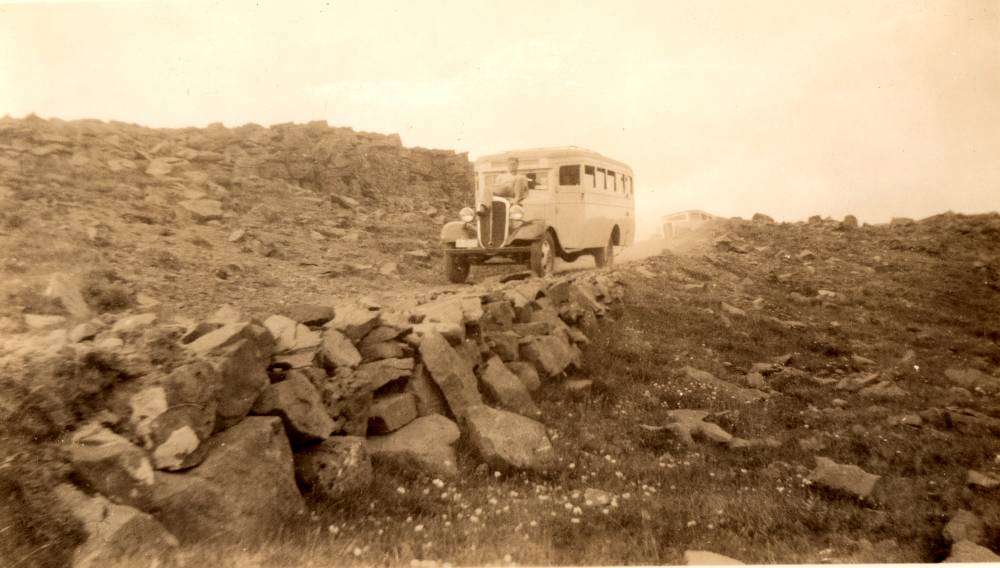 Icelandic tour bus.......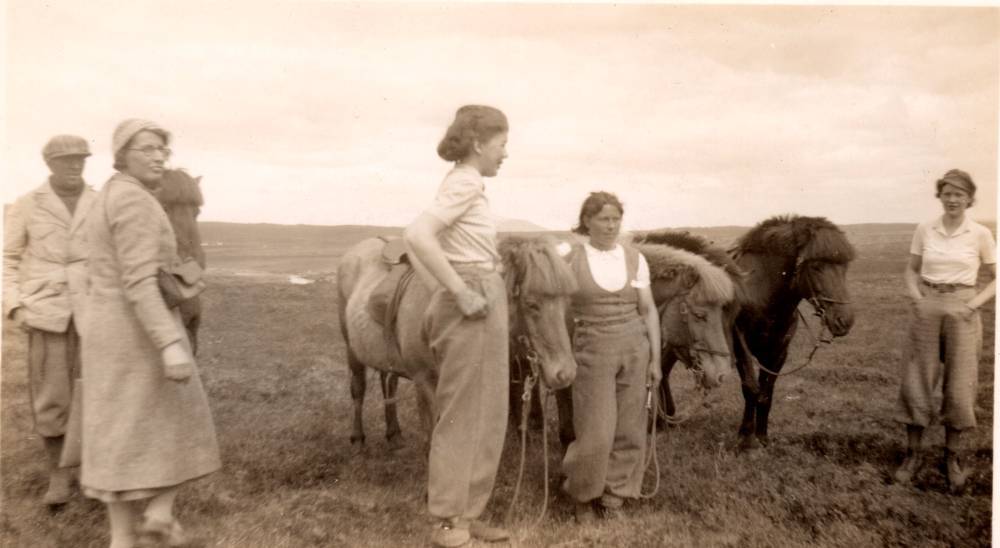 'Types of Icelandic girls'- with ponies.
---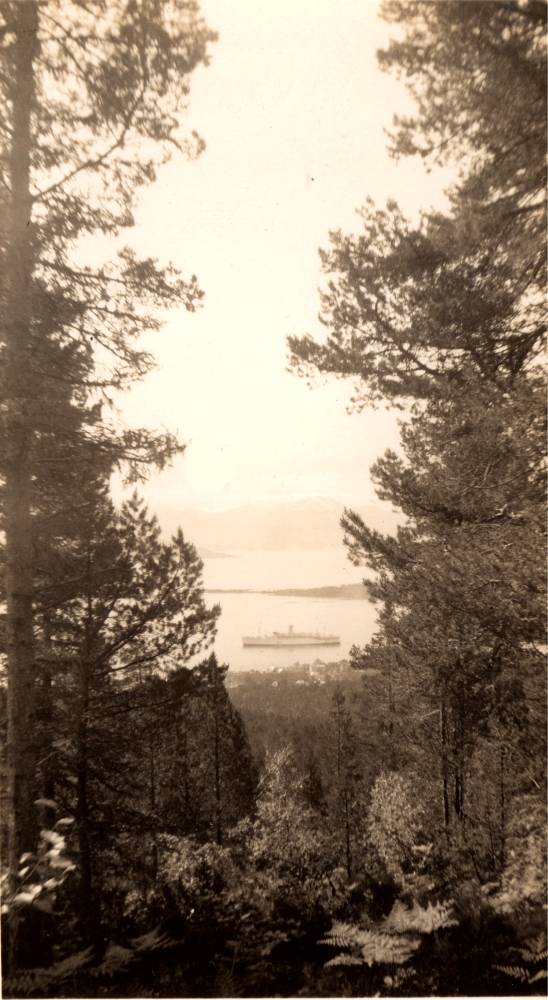 Stratheden at anchor off Molde, Norway, 3rd July 1939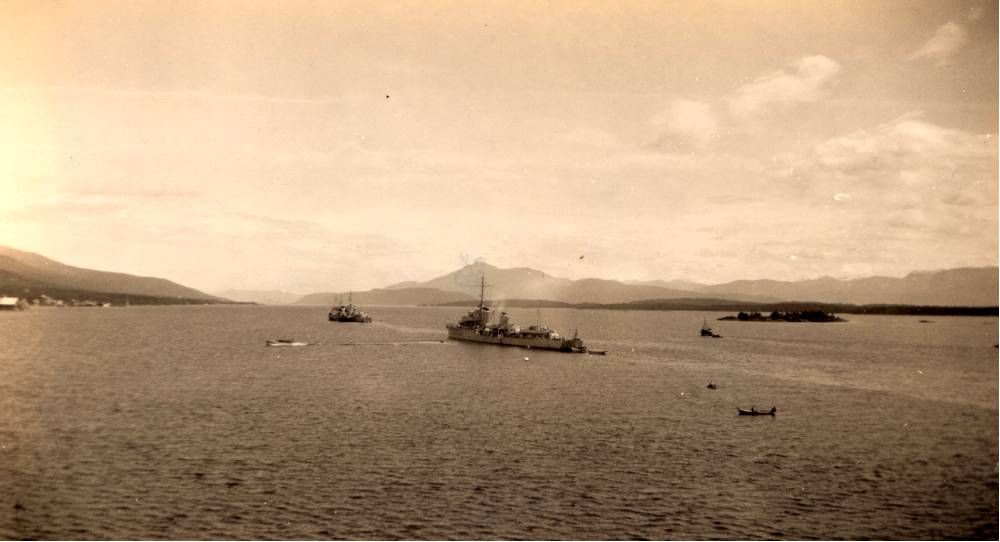 Two German Z17 Class destroyers of the Kriegsmarine anchored off Molde 3rd July 1939 ~ intelligence gathering perhaps.....
Germany invaded Norway in April of the following year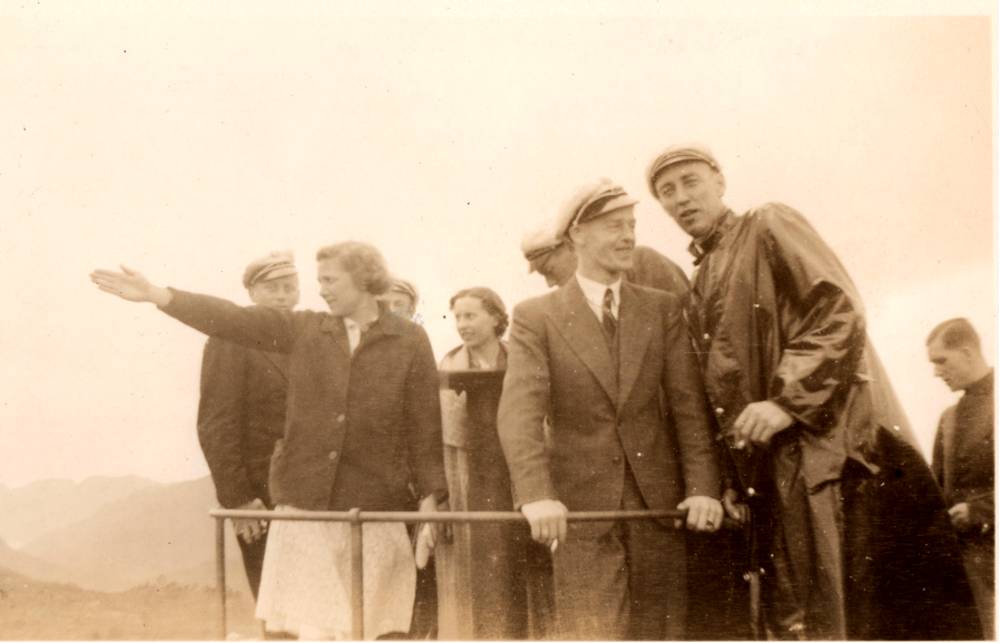 German Naval Officers sightseeing above Molde, 3rd July 1939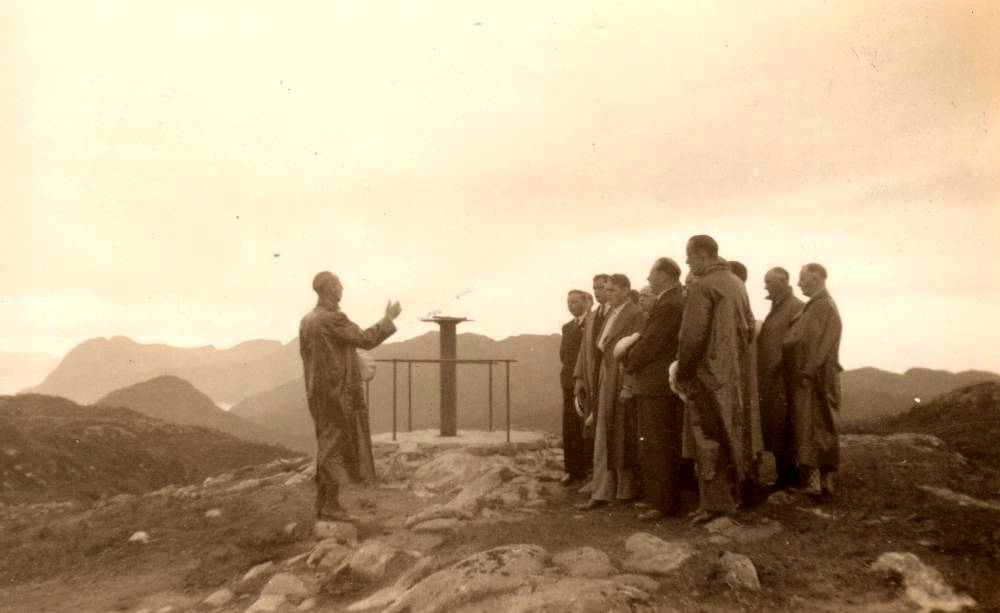 German Naval Officers singing on a mountain top overlooking Molde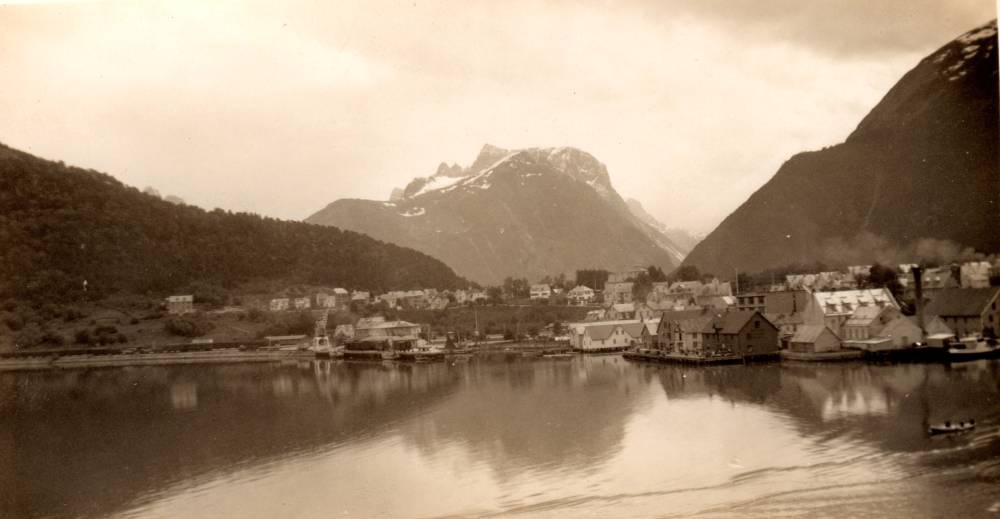 Aandaelsnaes, Norway 4th July 1939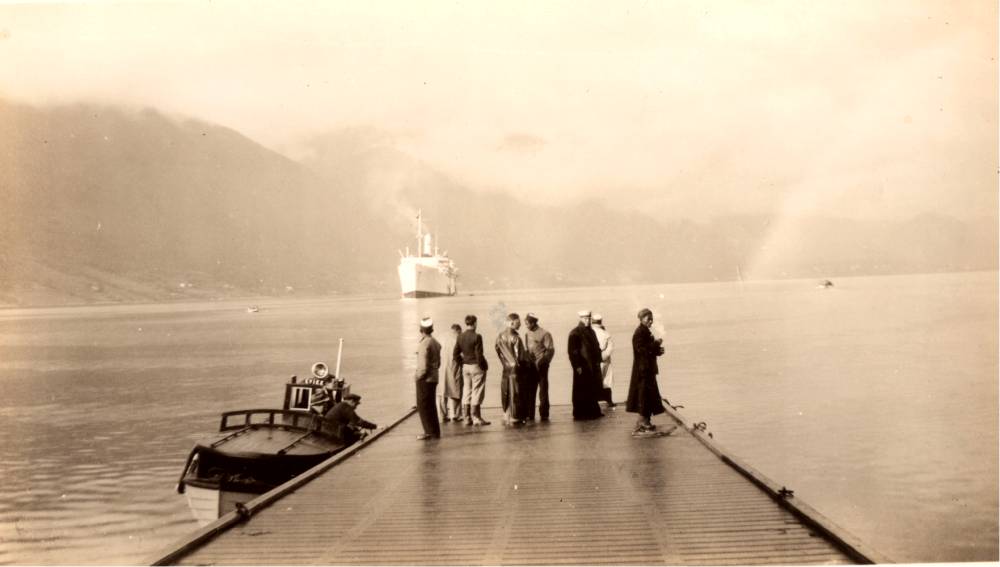 Stratheden anchored off Aandalsnaes 4th July 1939
Stratheden anchored in the Gerangerfjord 4th July 1939, with a tourist float plane taxiing towards the jetty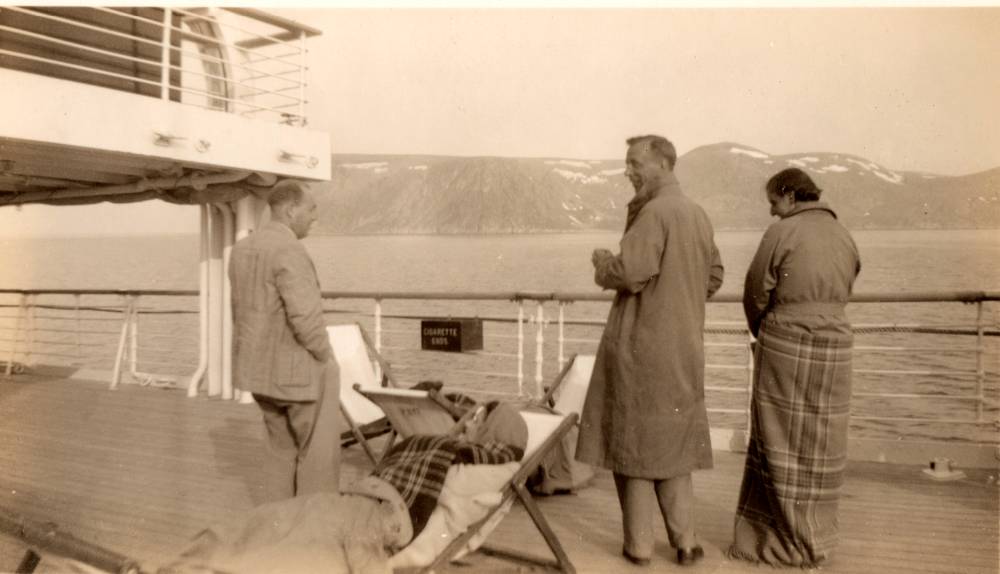 The Midnight Sun, Stratheden heading North to the North Cape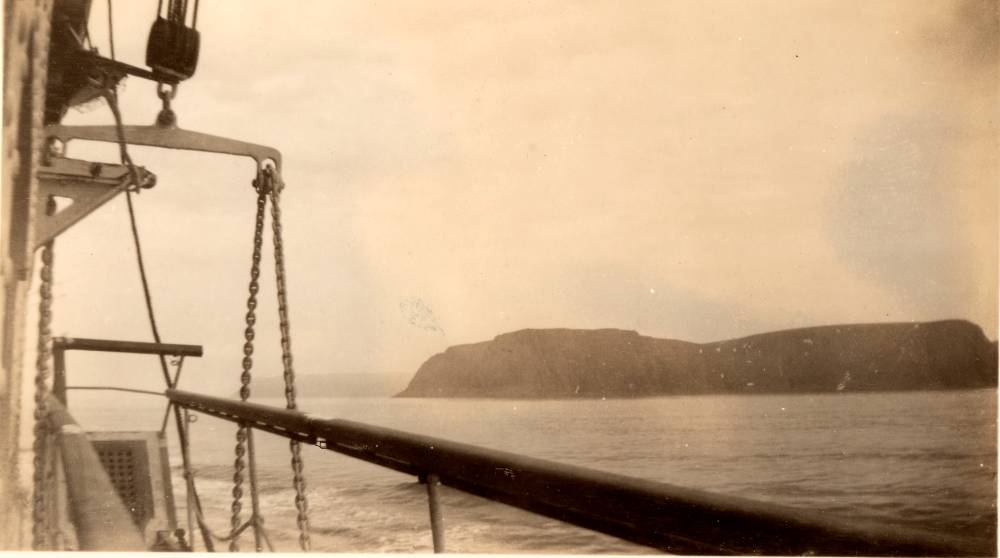 Stratheden approaching the North Cape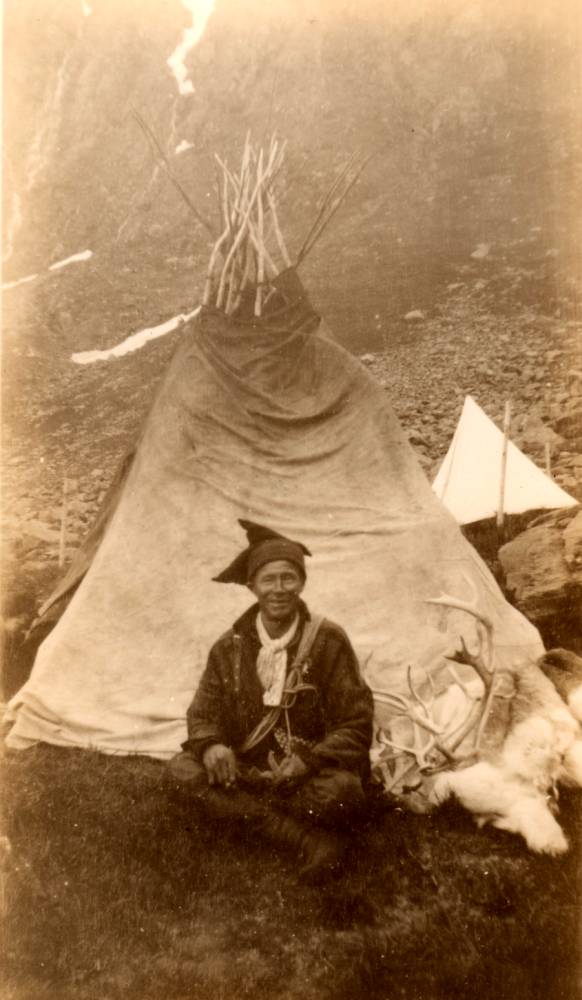 A Laplander - a Sápmi reindeer herder at the North Cape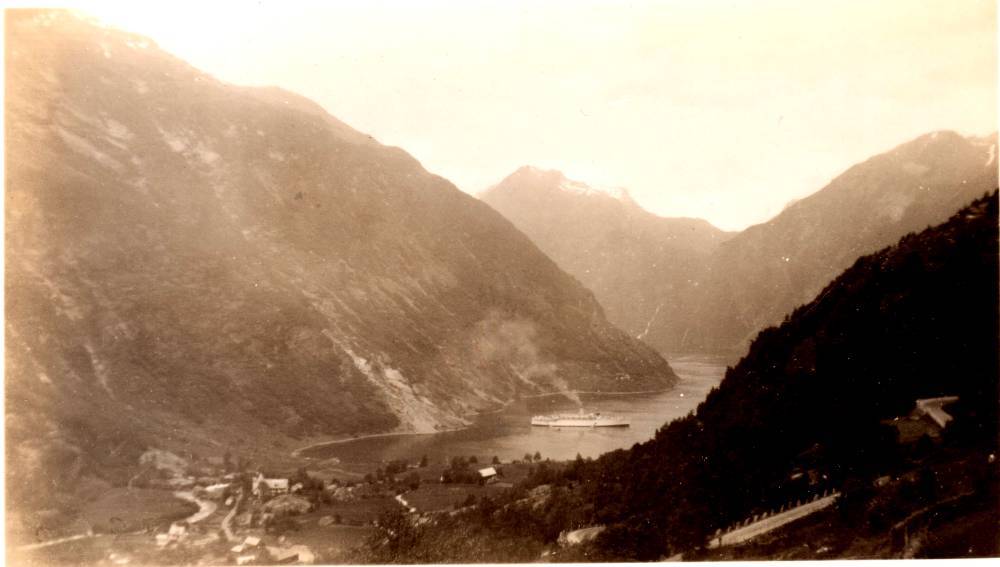 Stratheden anchored close inshore in the Gerangerfjord 4th July 1939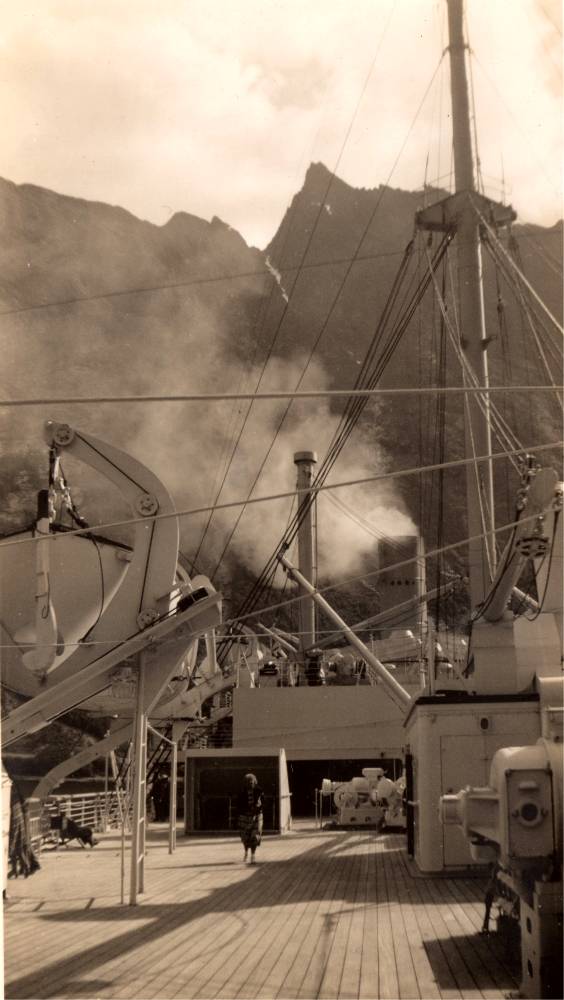 Stratheden, looking forward from the boat deck aft.
---
I am indebted to Anita Gupta for kindly lending me F.C.Thornley's wonderfully evocative photograph album.
---

June 2019