---

---
"If you are ever shipwrecked, my dearest Laura, do contrive to get the catastrophe conducted by the Peninsular and Oriental Company. I believe other companies drown you sometimes…" Mrs Dulcimer, a passenger, writing in November 1862 after the ss Colombo ran aground in the Arabian Sea.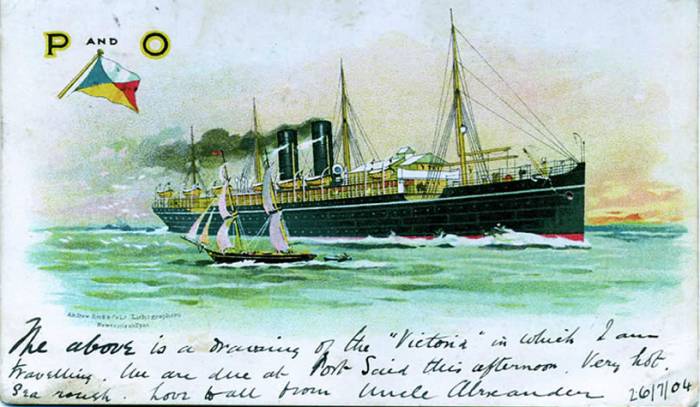 ---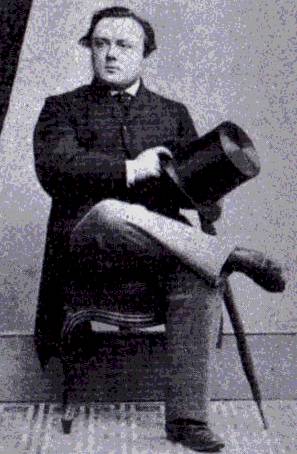 Franklin Richardson Kendall ~ 1858
From 1858-1866, Franklin Richardson Kendall, travelled extensively aboard the Company's ships, while serving in the P&O's offices in India, Singapore, Hong Kong and Australia. Joining the Company in January 1865, on a starting salary of just £30 per annum, he was educated at Christ's Hospital School, Sussex. His 78 letters home reflected life aboard ship in the early days of the P&O, at a time when substantial changes were taking place at home and abroad, with Victorian engineers developing steam power and experimenting with ship construction in iron and steel.
---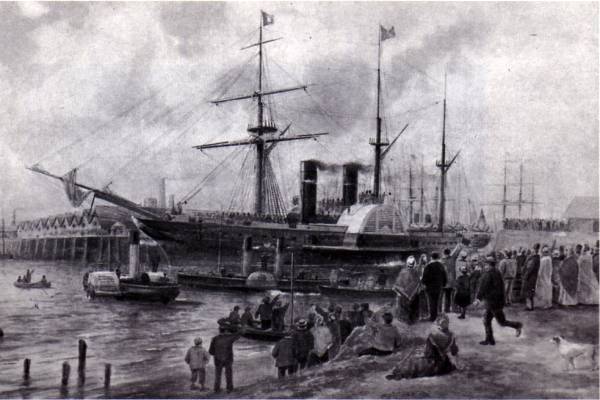 The P&O Company's steamship Ripon departing Southampton.
"Everything is done on board in regular man-of-war style. The ropes are coiled as neatly as possible, the yards well squared and the bells sounded punctually every half hour. The decks are well scrubbed each morning and everything is as clean and neat as can be". At sea on board ss Ripon 19th February 1858
"When we came abreast of the lighthouse we fired a gun which seemed to rouse them for they did acknowledge it by letting off some blue lights. The ship was taken in the most beautiful manner possible, with not ten yards between us and the rocks on the port side. There are several experienced sailors on board and they all said it was a most masterful piece of navigation." Arriving Malta on 22nd February 1858 on board ss Ripon.
---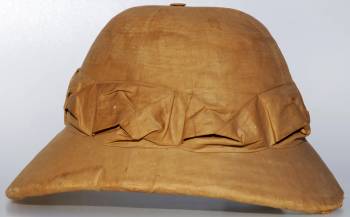 "One of the passengers has a sort of wide-awake hat which he bought at Calcutta and he says we shall all wear hats like it at Bombay. It is made of pith, very light but thick, and looks something like a cross between an apple pudding and a lifebuoy. We have been laughing at him as he came on deck in it today and several have asked if it would keep him up if he was thrown overboard. It looks as though it were meant to be inflated." 23rd February 1858 ~ on board ss Ripon
---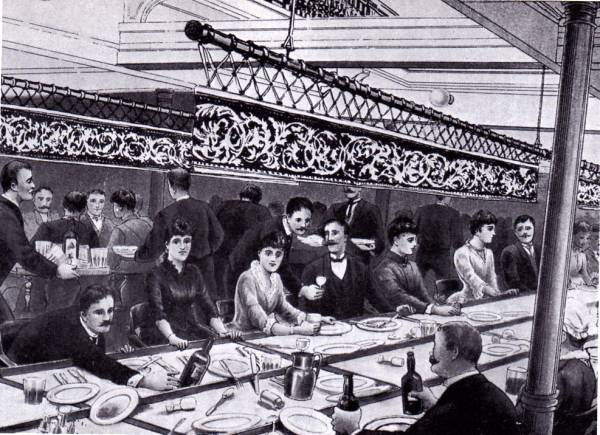 Dinner, with an ocean swell running and punkahs overhead. Hand cranked by punkawallahs, they moved the air, keeping the memsahibs cool.
---
'Now you must know that P&O pride themselves very much upon their claret and it is really very good wine. Another passenger was taking claret and said "This is very nice claret."
"Claret. Pheugh, it's nothing but vin ordinaire of the very worst description." I overheard this and addressed the old man at dessert and said (he had kept a claret bottle in front of him all the time)
"May I trouble you for the claret, I think I must have another glass."
"H'm, do you like it? I can't think how the P&O have the face to put such wine on the table."
"Indeed," said I, "do you profess to be a good judge of wine?"
"Well, no. I can't say I am but I'm judge enough to know I don't like that stuff."
"Oh, I'm surprised to hear that," I said, "for I had noticed that you had taken nothing else."
Next day, by the bye, he took sherry and Madeira as well as claret. 1st April 1859, on board the ss Benares.
---
"We have some very nice people among the passengers but too many 'blessed babies' to make it quite like paradise! Sir John Lawrence (Chief Commissioner of the Punjab Province) is a passenger on board but has been very seasick all the way and has not shewn up much. There is an amusing character who sits next to me at table, Sir John Lawrence's secretary, who knows what the good things of this life are as well as anyone and who takes his bottle of claret at breakfast and another, sometimes more, at dinner regularly." 21st March 1859, on board ss Benares.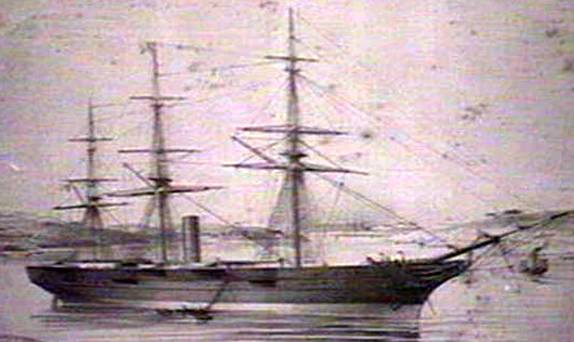 ss Oneida of 2,293grt, built 1855 at Glasgow for the Suez - Melbourne service.
"The Oneida is a splendid large steamer but I don't like her arrangements as well as that of the P&O steamers. She has a large poop and is lumbered up everywhere with deckhouses etc, besides which she has no ports to her cabins, only scuttles." On board ss Benares 12th June 1859 at Melbourne.
---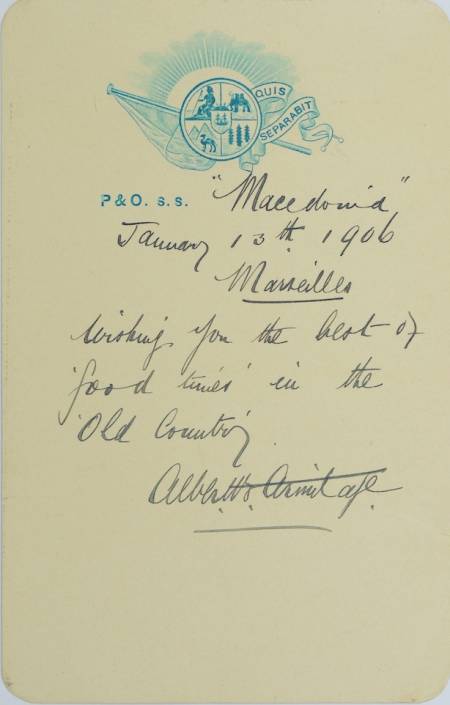 "I will never forget my first voyage to the Far East and its sights, sounds and smells: Spicy Sumatra, Malaya with its rubber and tin, smelly Singapore, jungle rivers in Borneo, the magic of Hong Kong harbour packed with sailing junks and sampans, grim communist North China and the lovely Philippine Islands. In one port in the Philippines, a trifle dilapidated following the war, our 9,000 ton ship made fast to a tiny wooden pier in an advanced state of collapse, with our headlines run out to a palm tree and sternlines to a Sherman tank. Fortunately, the weather remained calm!"
---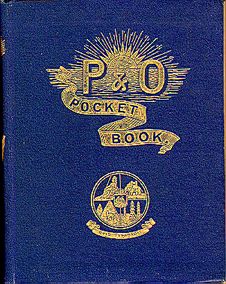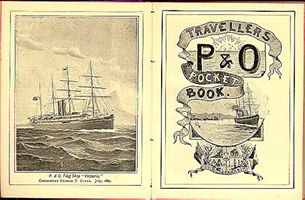 ---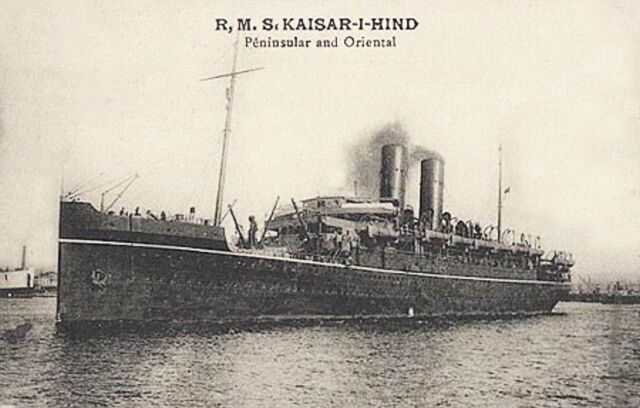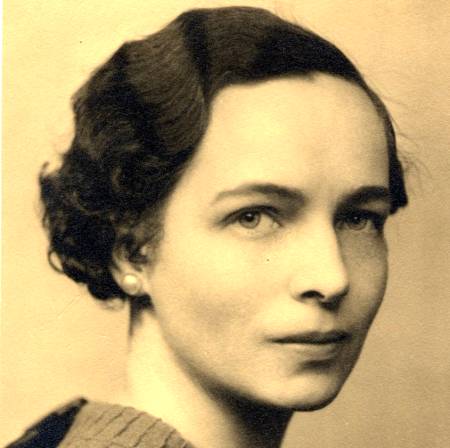 Charlotte's Diary
Marseilles – S.S. Kaiser-I-Hind, Friday October 4th 1935, Weather: Cloudy, rain

"Unbearably hot and stuffy during the night, and I slept very badly due to the weather and worry at having a war going on when we had to travel through seas used by Italians. G. got American Express to deliver heavy luggage to ship and we took taxi to dock at 11. Found ship already crowded, but our cabin much better than I had expected. The Boat Train from England several hours late due to violent rain storms in the night. Find Mrs. Hancock on board without any of her children. Also Mrs. Fraser – had played bridge and tennis with both of them in hot weather in Mount Abu – also Pat played with their children. Recognise a Mrs. Osmaston who was on the "City of Hong Kong" in spring of 1929.Then supposed to be getting divorced, but still Mrs. O with a small girl. Gets much cooler outside Marseilles which we left at 4 p.m. Sea rather choppy and people looked a little wobbly."
---
Saturday October 5th 1935, Weather: Sun, showers

"Very hot in night, and tropical weather already. Joyce Hancock introduced us to the Metcalfes. Mr. Metcalfe is the Foreign Secretary to the Govt. of India, one of the two top posts in the Foreign and Political (F&P) Dept. The other is the Political Secretary. I played bridge from 11 till 1 with Joyce H., Metcalfe and a Mrs. Cox. The top deck is reserved for adults but filthy from soot and bits of coal from smoke stacks. Hardly any deck space. Found forward lounge coolest and most comfortable place on ship. Just after lunch a rickety airplane flew by ship, but I didn't hear what it was or what country it belonged to. Watched dancing on deck after dinner with Joyce H. The deck quite unsuited for dancing. Ship went through squalls of rain just before dinner."
---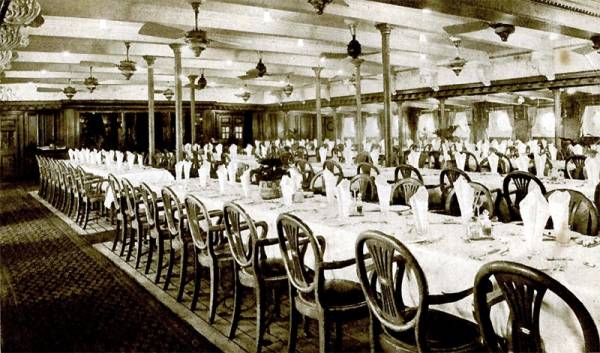 The Dining Room, ss Kaisar-i-Hind
Tuesday October 8th 1935, Weather: Sunny and Hot

"Wrote letters after breakfast, then played usual bridge four. Feeling very tired and after lunch read for only a few minutes. Due in Port Said at 7 p.m. and breathed a sigh of relief to have arrived without trouble. Early dinner, then ship all shut up for coaling. A marvellous collection of rascals on shore. We bought Turkish cigarettes, film, a bag, and sat in front of the Continental Hotel for an hour and a half watching Port Said go by. The police busy chasing bootblacks from one place to another; sailors, soldiers, fortune tellers, conjurors and touts of all sorts. We drank Turkish coffee and Benedictine. On way back to the ship stopped in bookshop and bought three books and some papers. Egypt very anti Italian. After 11 p.m. the Liguria, an Italian troop ship arrived and tied up directly across from us. All their decks were crowded with servicemen and two bands were playing. One right up near the bow, the other way aft. We could see someone wearing rose coloured pyjamas and there was much cheering and yelling as we slid quietly into the Suez Canal at midnight."
Red Sea, Thursday October 10th 1935

"Saw in wireless news that Duchess of Kent had a son. Just hot and sticky all last night and same today. People rush out early in morning and plant books in the deck chairs, thereby monopolising them for the whole day. After evening bridge joined G. talking to a group of people. They included an Air Force officer and wife named Park. They said they had three cars, and were so broke they had to sell one to run the other two. Mrs. P. wore a diamond as large as a sixpence in a ring, so I'm awfully sorry for them."
Indian Ocean, Monday October 14th 1935

"Very fine day, cool breeze and everyone feeling much happier after the Red Sea heat. It now appears doubtful if our ship will be able to dock in Bombay on Thursday, and if it isn't early it won't do us much good as our train leaves at 5:30 p.m. After tea played bucket quoits and bull board with Joyce H. A Fancy Dress dance in the evening, which we did not dress up for. Met a number of Indian Police officers from Bihar province, and heard more about Sambalpur. A number of people are not feeling well on the ship, the ship's doctor says it's gastric flu. Continue to win at bridge in the morning, and lose in the evening. Mrs Raisman, wife of Finance Minister of Govt. of India, says that the mother of the two Thompson boys at Windlesham is on board this ship!"
Bombay, Friday October 18th 1935

"Last night on Kaiser-I-Hind not uncomfortable, but they started tooting at 6 a.m. to get us up. I did not take the hint, but we had breakfast at 8 a.m. and went ashore about 8:30 to Bombay Yacht Club where we sat around and read papers till 11. Then to Grindlays for money, to the Army and Navy, Macropolo's for G.'s favourite Egyptian cigs and back to Yacht Club where we had a very good lunch while a band played. Uncomfortably hot and sticky in p.m. and just as we are about to leave for 5:40 train get telephone message to say the reservations are on later train. Then go to Grindlays again and to station to tell Daud of changed timing, to Taraporevala for reading matter, and watch the sun set over bay in front of Yacht Club. Lovely colour. We have a coupé in the train (Bengal – Nagpur Railway) which rattles off at terrific rate, and we go to bed before 10."
---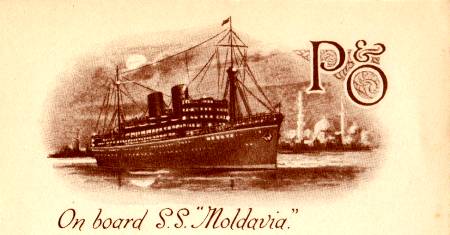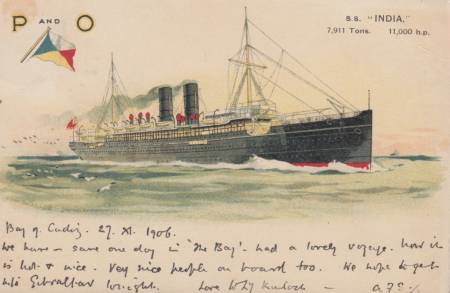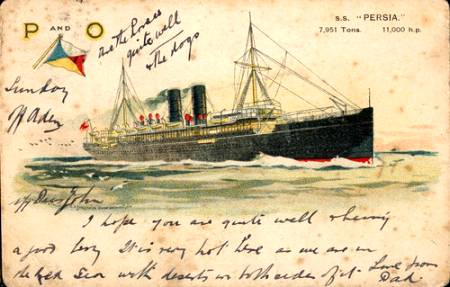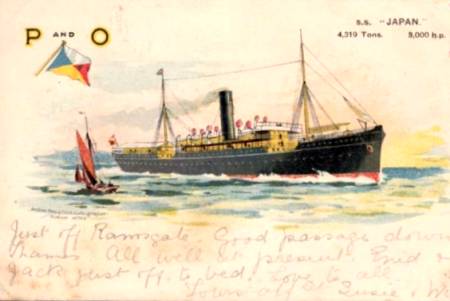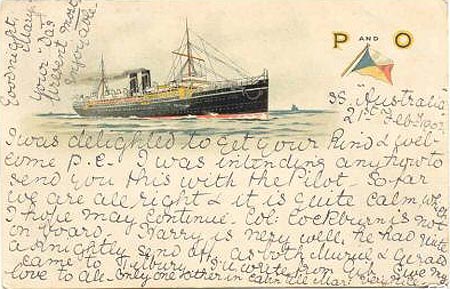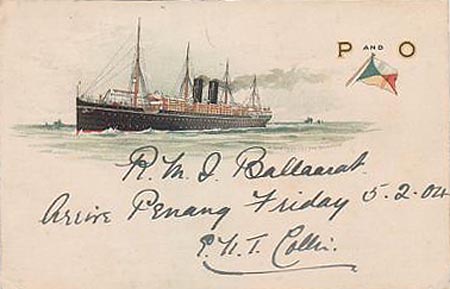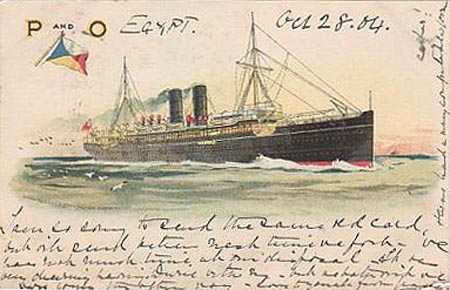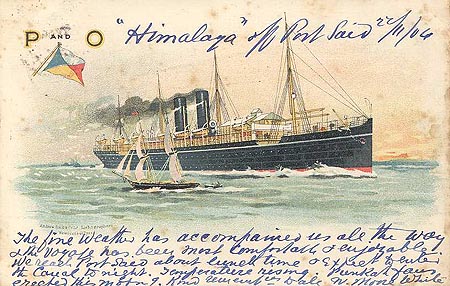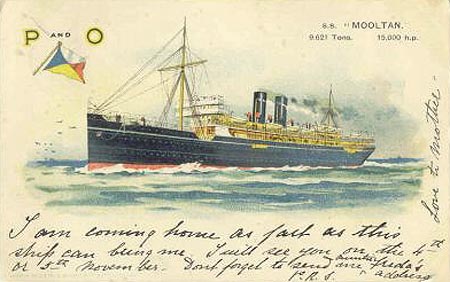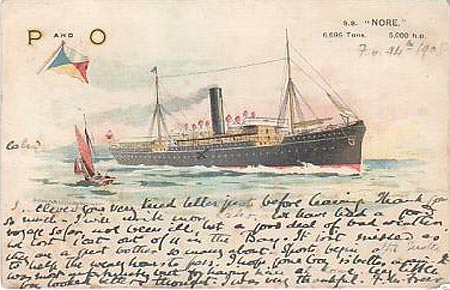 ---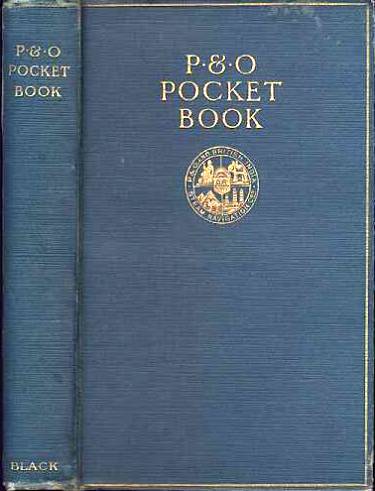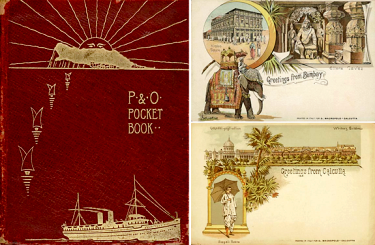 ---
All too soon, the voyage is almost over : it's time for the Landfall Dinner - a time-honoured P&O tradition.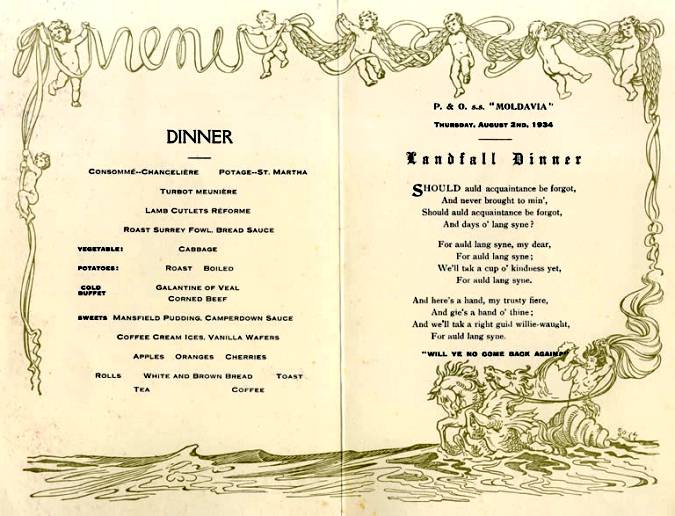 ---