---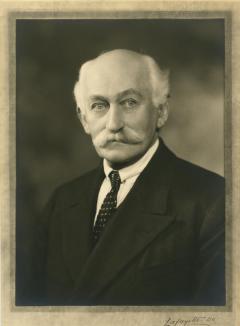 Henry Balfour FRS was a British archaeologist, and the first curator of the Pitt Rivers Museum.
---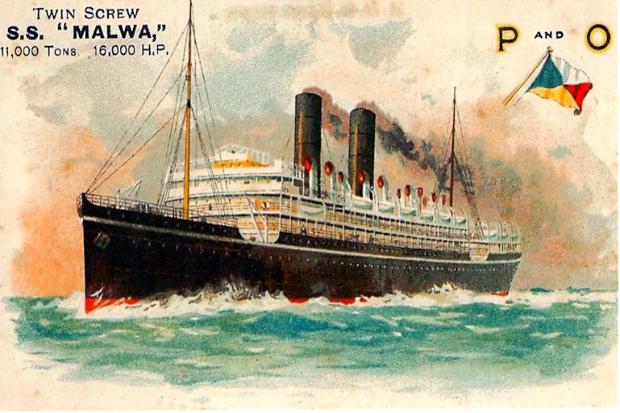 An extract from the diaries of Henry Balfour (1863-1939), anthropologist and museum curator, penned while taking passage to Australia aboard the P and O liner Malwa in 1914. The ship sailed from Tilbury on Friday 26th June and was at Fremantle, Western Australia, when war was declared on the 28th July. He was 51 years of age and, the poor fellow, was plagued with gout.
---
Received June 2015.......
Firstly, can I say that your website is very good and informative. However, could I ask that you do not make such extensive use of Henry Balfour's text on the above page relating to SS Malwa? The diary content is made available on the PRM website for research access only, and no extensive quotation of it is allowed since Balfour's unublished diaries are in copyright until 2039. I would be happy for you to keep the page with a much reduced set of a few small quotations and links to the Museum's site however.
Dr Chris Morton
Curator of Photograph and Manuscript Collections
& Departmental Lecturer in Visual and Material Anthropology
Pitt Rivers Museum, University of Oxford
South Parks Road,
Oxford OX1 3PP
(01865) 613016
A much reduced narrative now follows........
---
1914
Friday 26th June
Left Liverpool Street at 11.30 a.m. for Tilbury Docks, & went on board P.& O.S.N.Co. SS. "Malwa". Started backing out of the dock at 1.20 p.m. & started in the river at 2.25.
Tuesday 30th
Arrived at Tangier about 6 a.m. Hazy & cool. Took on a number of passengers mostly for Marseilles, also a pair of white storks for the Marseilles Zoo.
Arrived at Gib at about 10.30.
Wednesday 1st July
At sea, very fine & calm. No incident.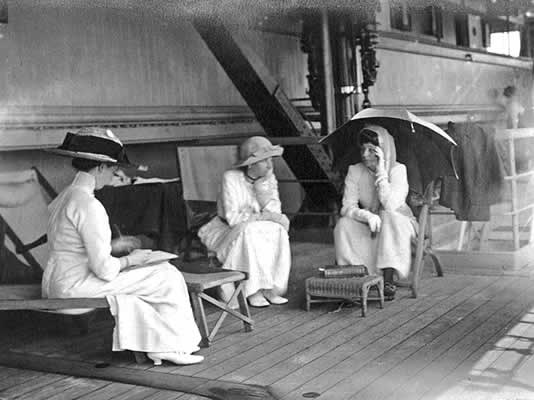 Ladies taking the air, on board ss Malwa in 1914
Thursday 2nd July
Arrived at Marseilles at about 11 a.m. Hazy.
Tuesday 7th
Arrived Port Said about 11.30 a.m.
Thursday 9th
Arrived at Suez about 6 a.m.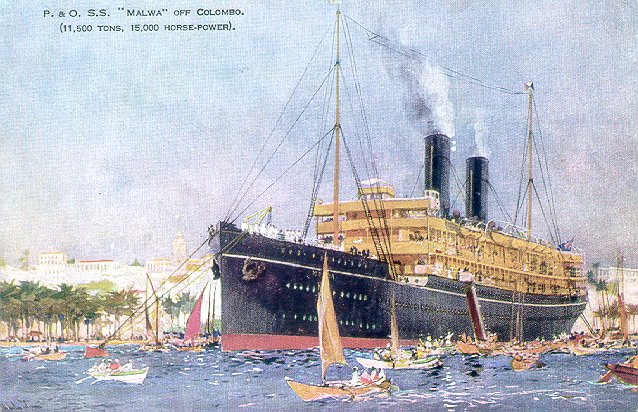 Saturday 18th
Passed a Rorqual about a mile away, & sighted the Colombo fishing fleet of outrigger boats. Entered Colombo harbour at about 11.15 & anchored.
Tuesday 28th
Entered the harbour of Fremantle at about 5.45 a.m.
Friday 7th
Announcement was made that the Orient SS. "Orsova" had been allowed to clear from Adelaide, but that there had been a sea fight off Margate, some German ships & a mine layer being sunk. Also news that Belgium had rolled back a German attack. "Orsova" passed us quite close at 11.15pm. General excitement in hope of news –

The Orient Lines' RMS Orsova
Saturday 8th
Steamed into the harbour of Port Adelaide at 10 a.m. Berthed alongside quay.
---
Note: Henry BALFOUR 's (comprehensive) diaries are held at The Pitt Rivers Museum, which cares for the University of Oxford's collection of anthropology and world archaeology.
---