---
"The P&O has its own standards, which are higher than the average. It therefore offers to officers in all departments, conditions better than those applied to the industry as a whole. This has been true in bad times as well as in good, and will, we hope, remain true." From Regulations, Instructions & Advice for Officers of the Peninsular & Oriental Steam Navigation Company ~ c1959.
---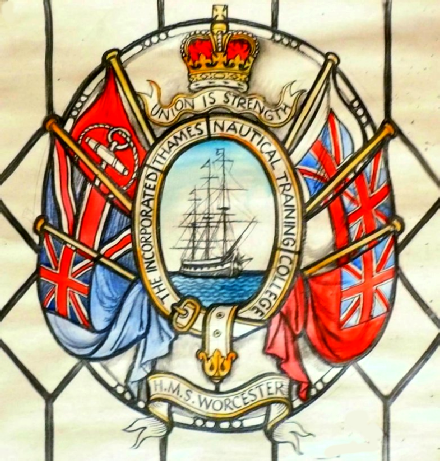 Leaving the training ship Worcester at the end of the Easter term, 1961, I joined the P&O, aged 17 and 6 months.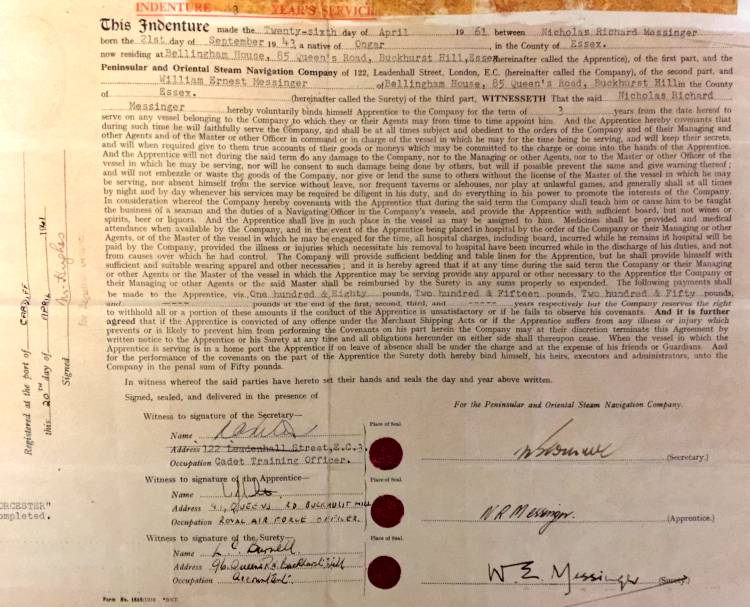 After signing indentures, I obtained a Discharge Book and British Seaman's ID card....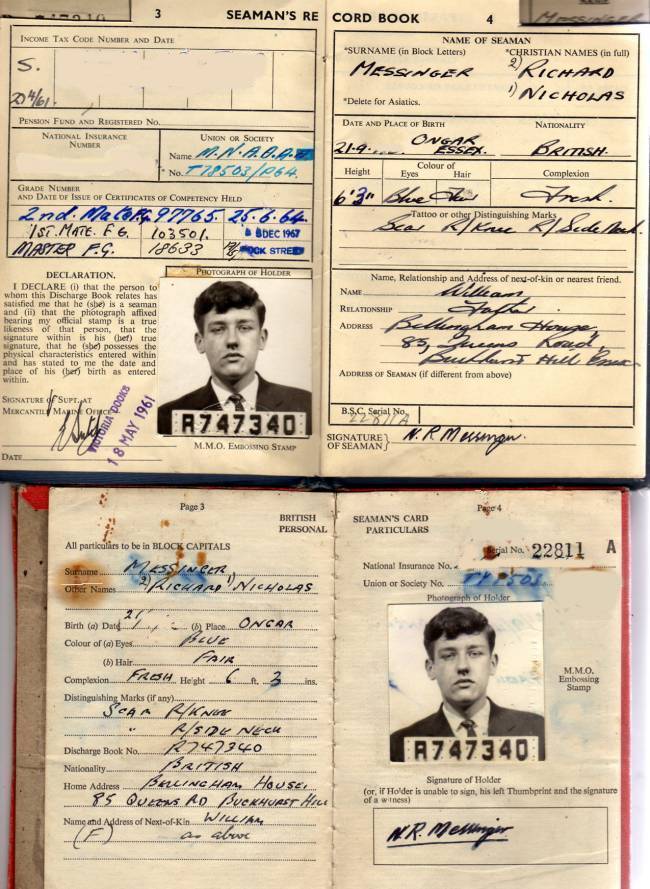 And enlisted in the Royal Naval Reserve, as a Midshipmen on List One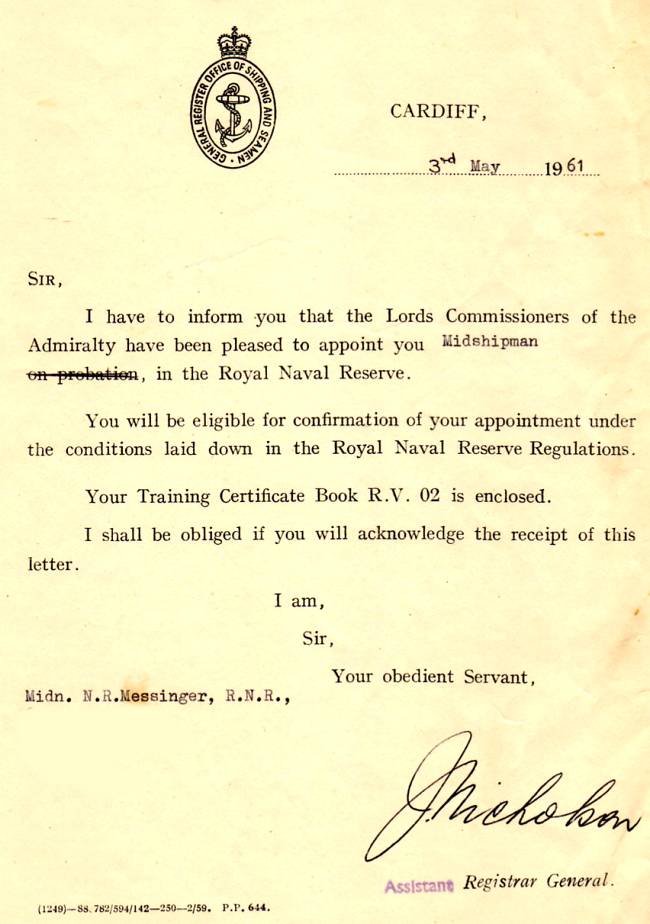 The P&O actively encouraged its young officers to join the RNR....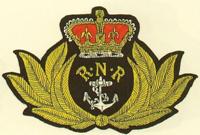 ---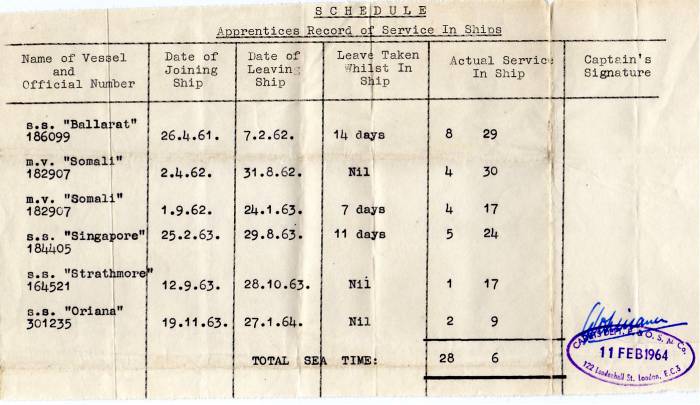 Once indentures were signed, it was off to sea as an Officer Cadet.....
---
On completion of my indentures, I went on 8 weeks leave and received £60 'end of year money' - a king's ransom, which enabled me to purchase a Triumph Roadster 1800 motor car. With petrol at five bob a gallon, she cost me ten quid a year to insure!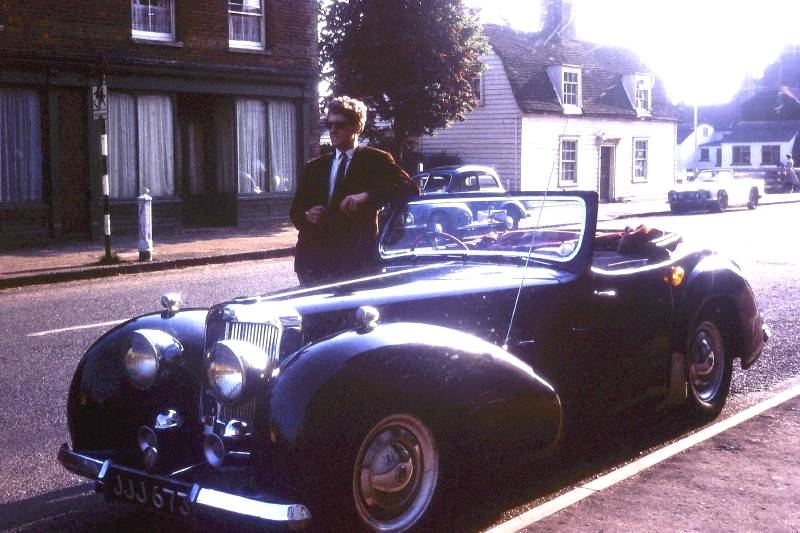 Every young P&O deck officer aspired to owning a sports car....
'Signed off' by P&O, I enrolled at King 'Teds' for the four-month Second Mate's Foreign Going Course. During this time, we were paid £3-17-6d per week, dole money. After ten weeks, I became bored, put my papers in and passed both the written and oral exams at the first attempt, on 25th. June 1964!

I then had to 'apply' for the position of Fourth Officer, and joined the Company's mv Somali, outward bound for the Far East, on a salary of £64 per month..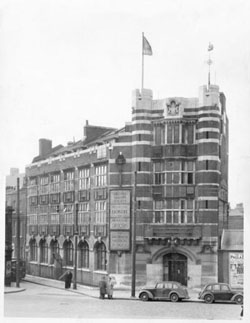 King Edward VII Nautical School

The King Edward VII Nautical School, founded in 1902, was a school for marine officers and it was located in the British Sailors' Society's Residential Hostel for Marine Officers. That was in East India Dock Road (which is a continuation of Commercial Road) and it may have been at the junction with West India Dock Road.

The Directors of the Society acted as the first governing body of the School, which was based over a seamen's hostel at 680 Commercial Road, Stepney, London. In 1926 the school became a recognised school of technical instruction aided by the London County Council (LCC). In 1949 the LCC implemented a further education development plan for nautical education. Under this scheme, senior courses would be established at Sir John Cass College, while junior courses would be run at the King Edward VII School (and later at a new college at Greenhithe). Further rationalisation occurred in the 1960s when the Department of Navigation of Sir John Cass College merged with the King Edward VII Nautical College in 1969 and moved to a new building at Tower Hill, London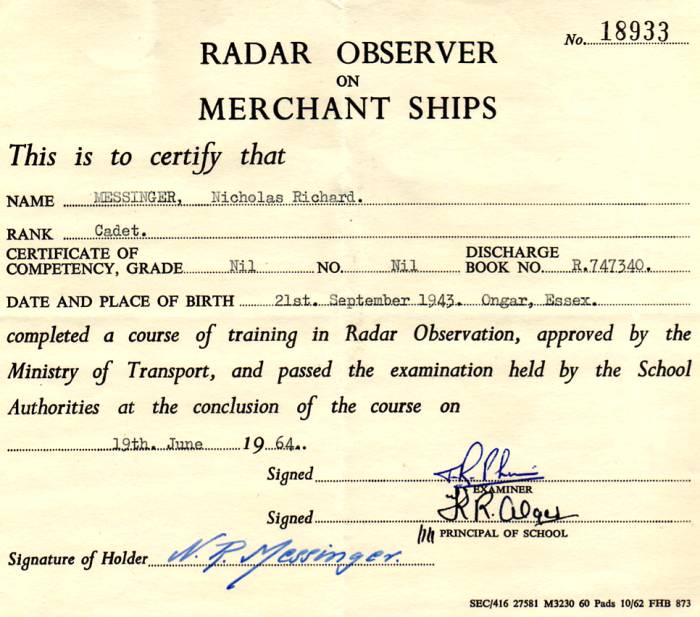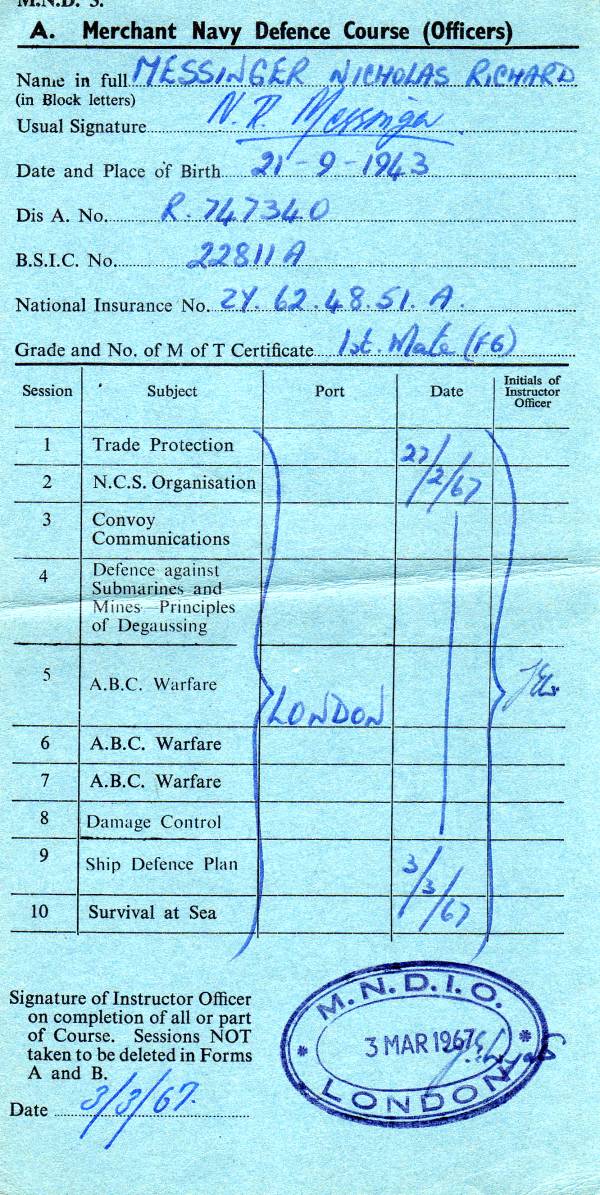 ---
After passing for Second Mate, Foreign Going, it was back to sea again, accumulating sea-time as a certificated bridge watch-keeping officer, enabling one to sit for the First Mate's Certificate, and thence on to Master Mariner.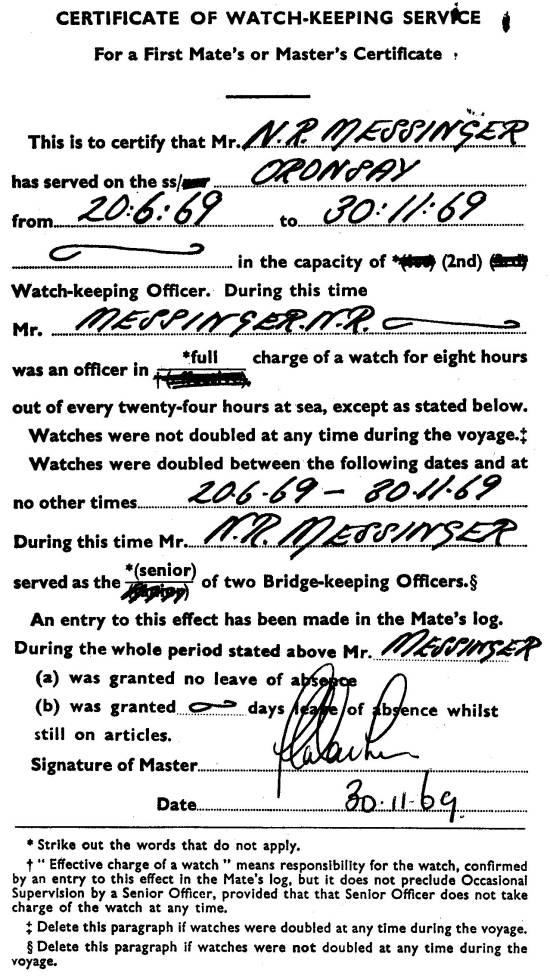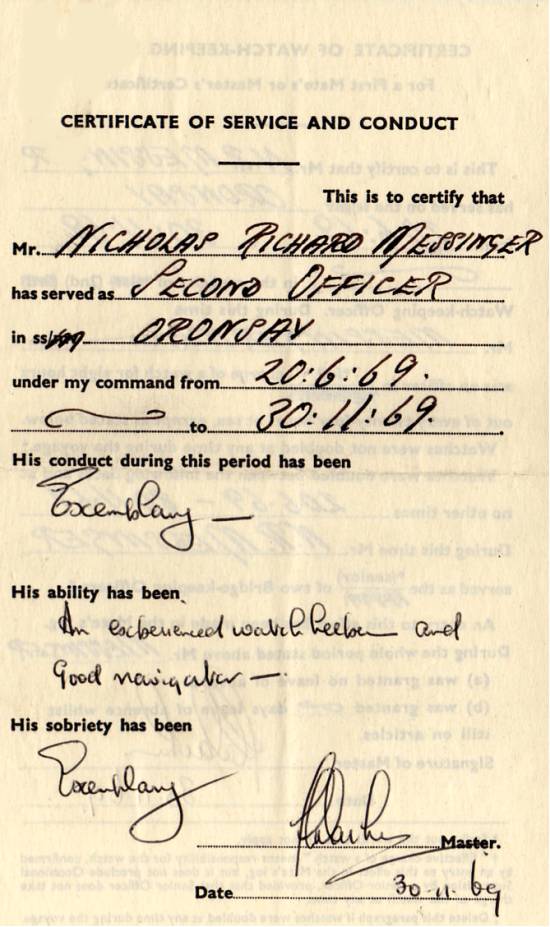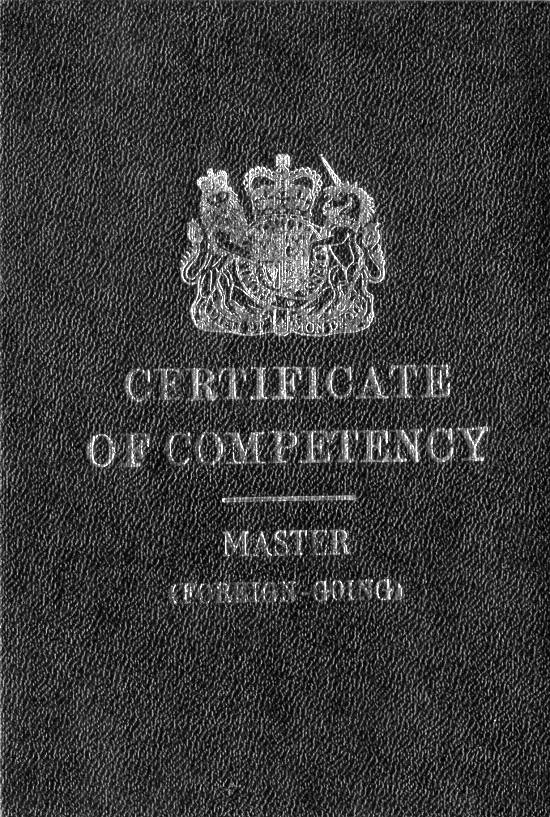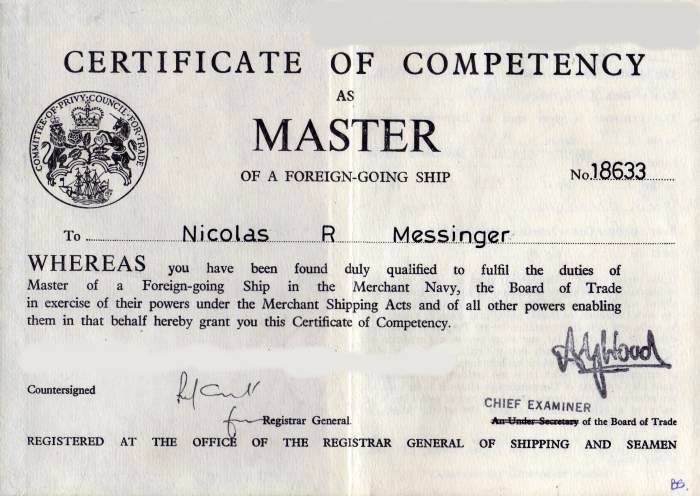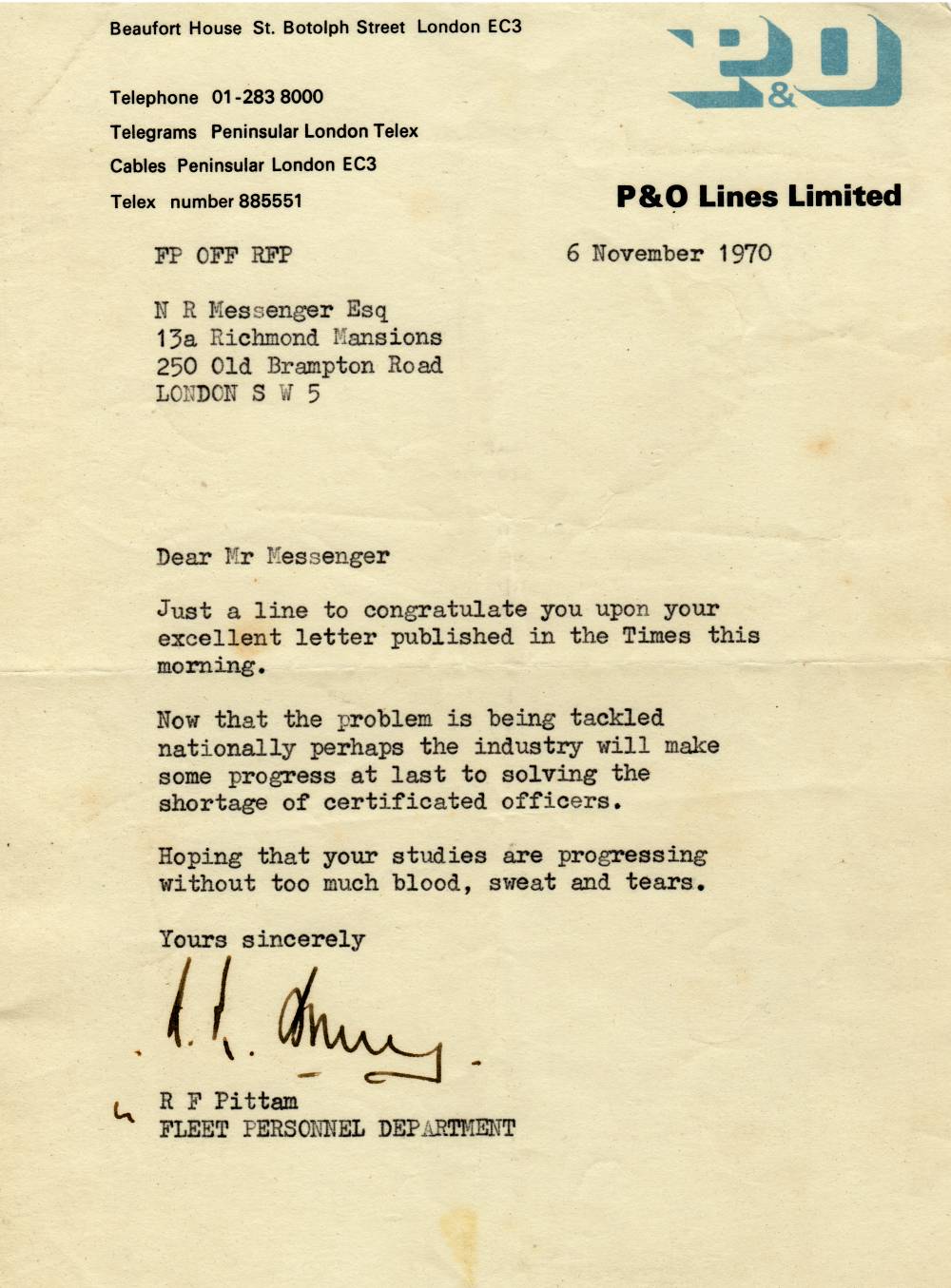 I always felt appreciated by the P&O management...received the above while studying for my Masters' Ticket.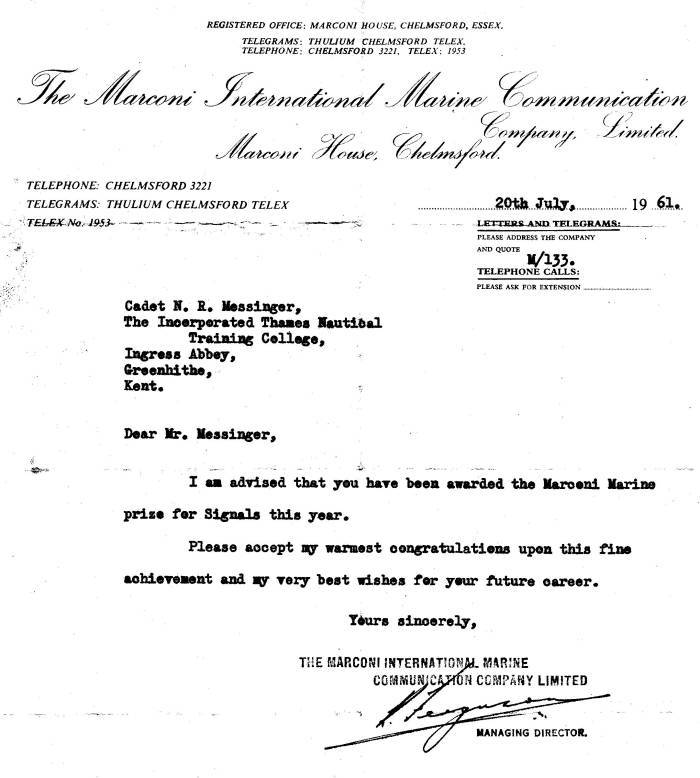 Less so by the Marconi Company - who took over my company, Plessey - another excellent company - and made me redundant back in 1991, when I was General Manager, International Sales & Marketing, Plessey Naval Systems! Maybe, I should have reminded them of my Worcester prize? Marconi was a particularly nasty organisation, displaying all that was unpleasant in management and integrity. By far the worst company I ever had the misfortune to work for!
---
My P&O Ships...
1961 ~ ss Ballarat as Cadet
1962 ~ mv Somali as Cadet
1963 ~ ss Singapore as Cadet
ss Strathmore as Cadet (Launch Coxswain)
1964 ~ ss Oriana as Cadet
1964 ~ MV Somali as Fourth Officer
1965 ~ ss Orcades as Fourth Officer
1966 ~ mv Salmara as Third Officer
1967 ~ mv Strathardle as Third Officer
ss Oronsay as Third Officer
1968 ~ ss Surat as Second Officer
ss Oronsay as Navigator
1969 ~ ss Oronsay as Senior Second Officer
1971 ~ ss Chusan as Senior Second Officer
ss Chusan as First Officer - until 23rd June 1972
---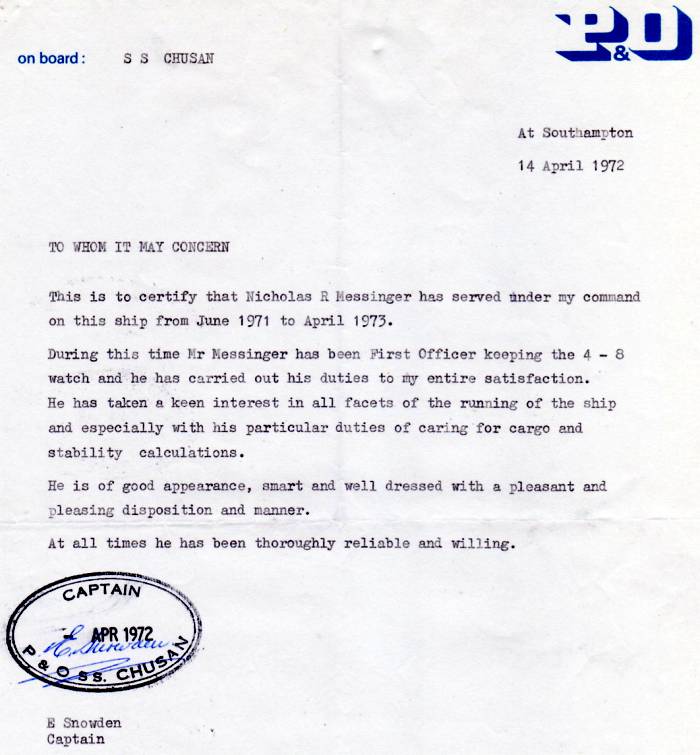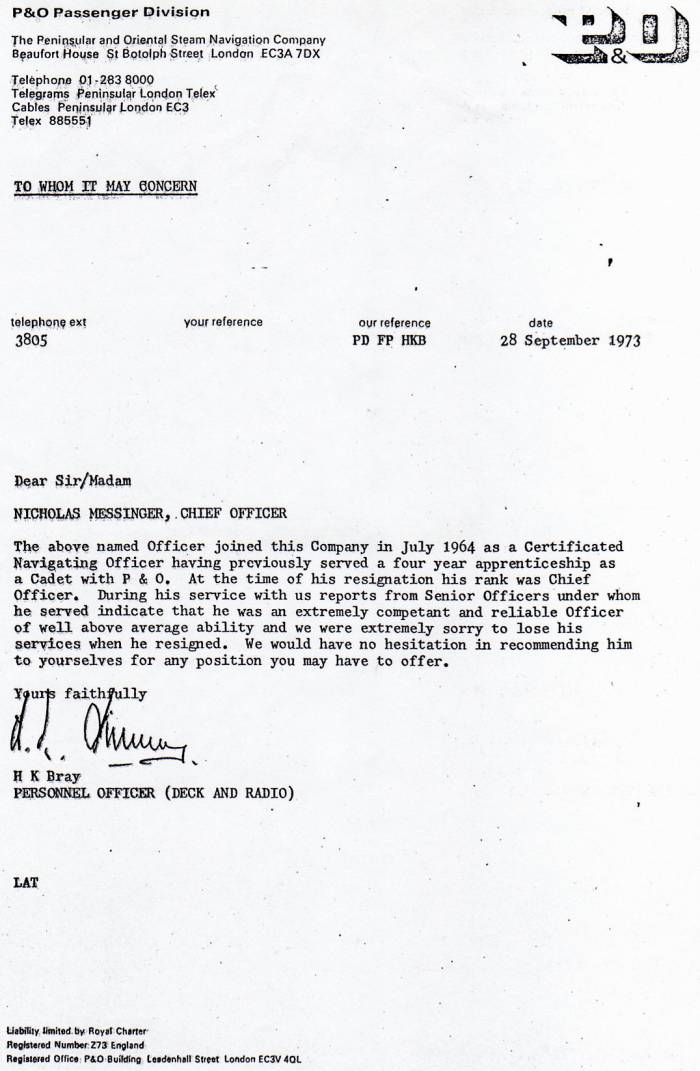 ---
Footnote......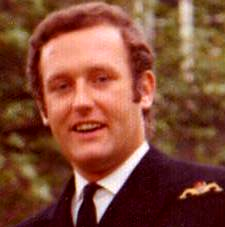 As a P&O deck officer and RNR List One Lieutenant, I volunteered for submarines in 1966 and was fortunate to serve under three brilliant submarine COs: Geoff Biggs, Barry Carr and Dick Husk. Following basic training at Dolphin and seatime in Otus, I returned to my 'other life' as Second Officer of P&O's SS Oronsay, where I was able to regale my bridge watchkeeping chums with amazing stories of submarine COs - men younger than them(!) who could think, navigate and fight in three dimensions!
In 1970 I passed my masters certificate and after a spell as first officer of SS Chusan, I married and embarked upon Nuclear Training at RNC Greenwich, joining NXC32 and shortening my Spanish honeymoon by three days!
By comparison to Master's FG at Sir John Cass, NXC32 was akin to comparing spherical trigonometry with Euclid and calculus, resulting in the burning of much midnight oil! I was in good company, alongside such eminent submarine stalwarts as Andrew Thomson, Chris Belton and Dick Channon - men destined for the higher echelons of SSN and SSBN command. Following an exciting time in the simulator, I joined Valiant, under the command of Disk Husk, at Devonport.
---
Following sea time in HMS Valiant, I joined Norcontrol of Norway, a company developing shipboard computer systems for Navigation and Collision Avoidance.

It was great getting back to Norway, a country I had loved as a child back in 1952-3, when my Father, a Navy Commander, was based there with NATO
---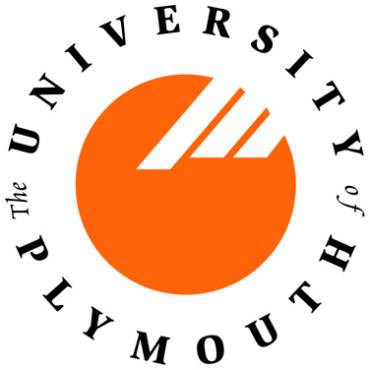 From Norcontrol I was awarded a Senior Research Fellowship by Galbraith Wrightson, Shipbrokers, of Aldgate.
Researching the evolution of the deep-diving submersible and its application to the offshore oil and gas industries, I frequently spent time on board support ships and mini-submarines.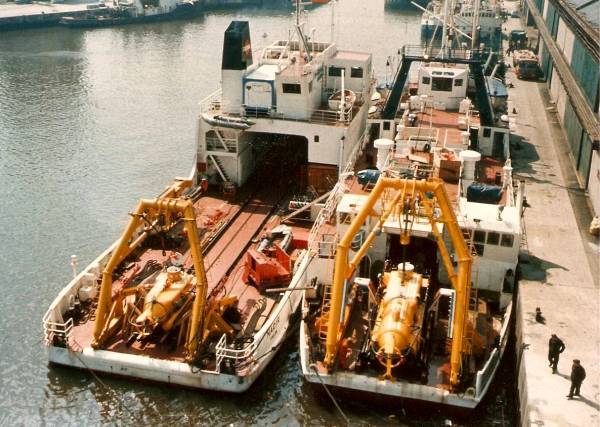 Later I was to join InterSub - International Submarine Services of Marseille, as Operations Manager.
---
Easter 1982 saw me mobilised for the Falklands War. I was given the impressive title of STUFTO!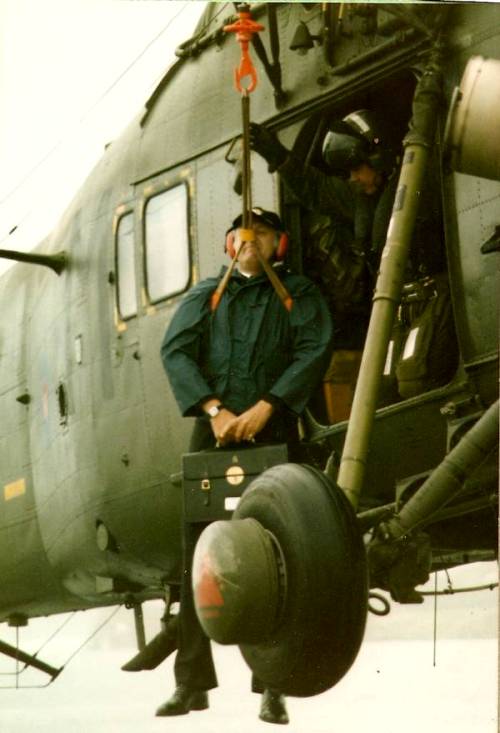 My job was to board and brief merchant ship masters and crew, integrating them into the naval task force.
There are few who can say they got STUFT for Queen and Country - but I certainly did! During Op Corporate, I was enormously privileged to be based at Northwood, serving under the late and very great Admiral Sir John Fieldhouse, an eminent submariner. I had read of such men as a boy; leaders in the mould of Cochrane, Nelson and Fisher. But in all my life I had never met such a man as John Fieldhouse - or such a marvelous ADC as his darling and devoted 'Midge'. What a marvelous team - they were quite simply: fantastic. I last saw John Fieldhouse at a City Livery function - we were both Shipwrights - and learned of his untimely passing while driving home from work at the Plessey Company, where I was General Manager international sales and marketing in the Naval Systems division. The news came as a great shock and I had to pull over to the side of the road. I was very fond of the man; admiring and respecting him greatly. The John Fieldhouse Building and 'Commander-in-Chief' by Basil Watson are fitting tributes to this great, charismatic, modest and unassuming Yorkshireman.
With his passing, our country lost one of its noblest Sons.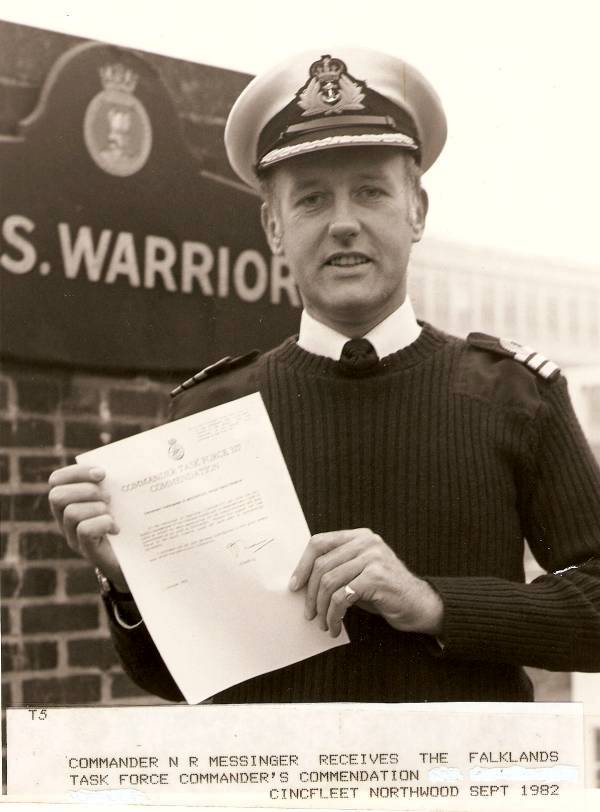 ---
To be continued in due course......
But in the meantime,