---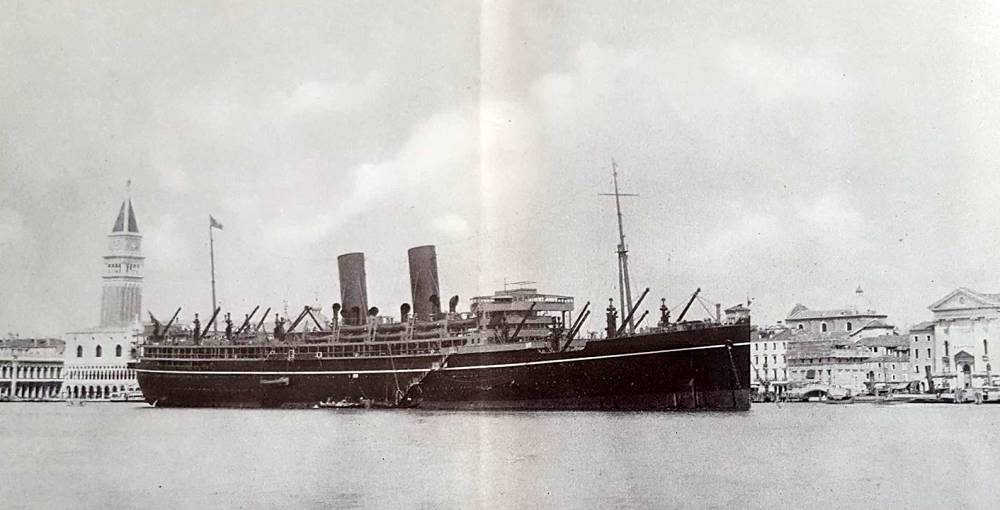 Ranchi at Venice before the Second World War.
---
---
---
---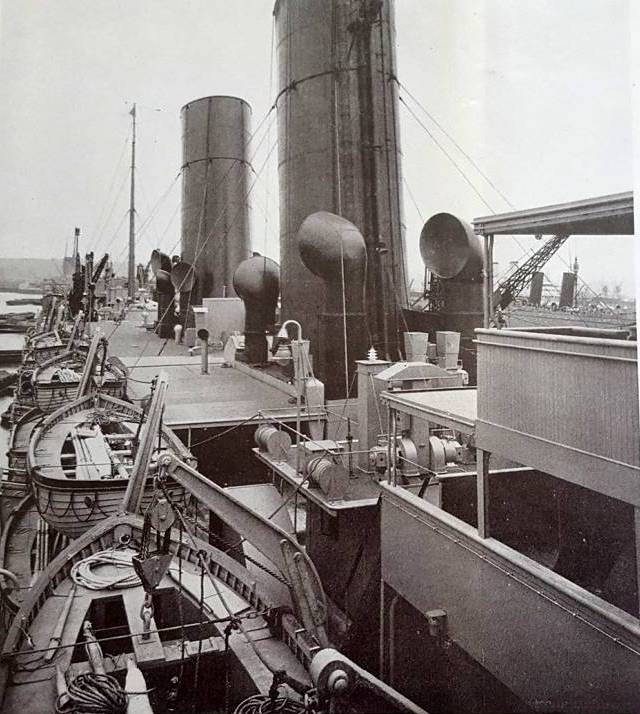 View from the Navigation Bridge, showing boats, which, with the aid of Ranchi's power launches, were used at cruise ports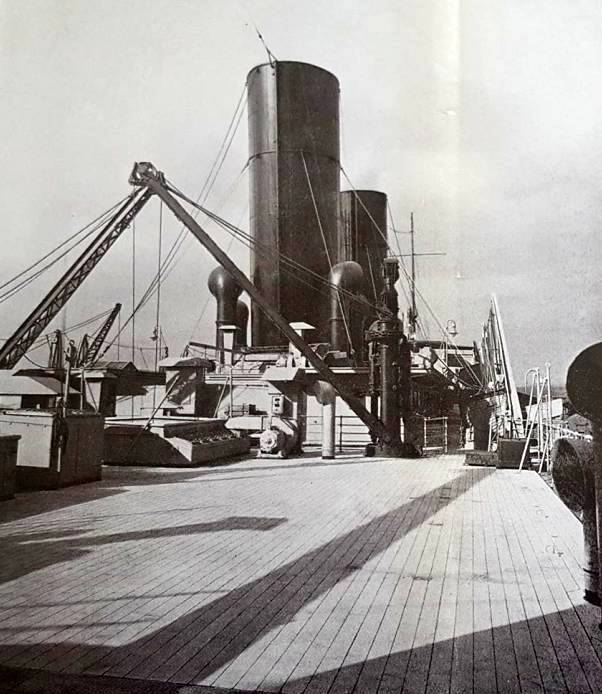 Games Deck - Starboard Side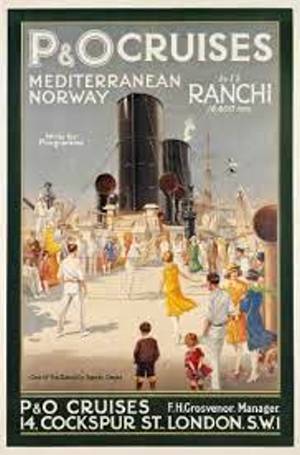 ---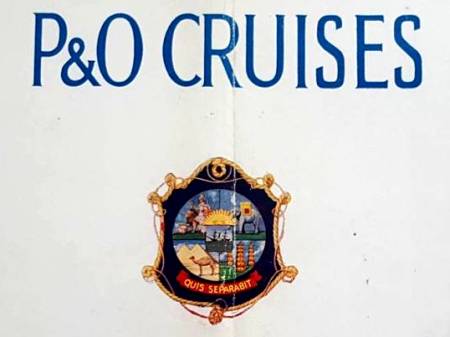 ---
The Public Rooms, designed by Elsie Mackay
Society beauty, interior decorator, actress and pioneering aviator who tragically died attempting to cross the Atlantic Ocean with Walter Hinchliffe in a single-engined Stinson Detroiter.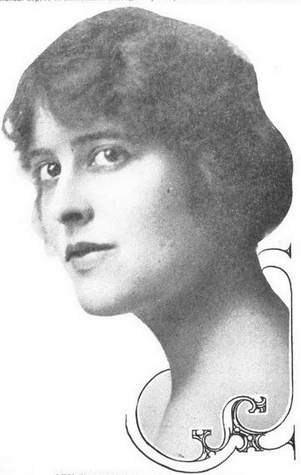 Her name as an actress was Poppy Wyndham.
Her interior designs were traditional, and simply stunning.......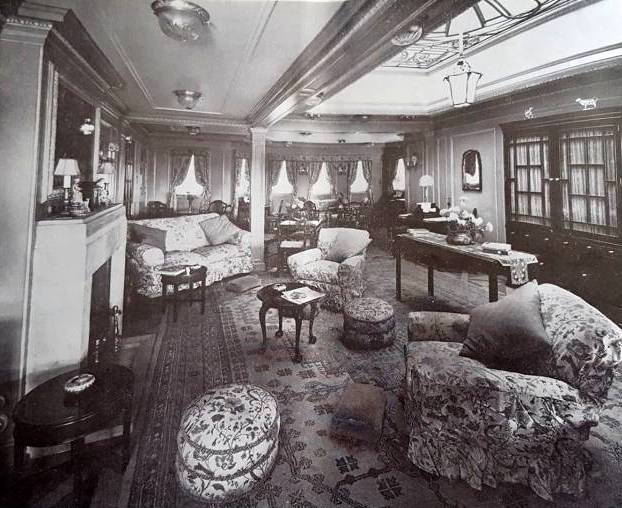 Writing & Card Room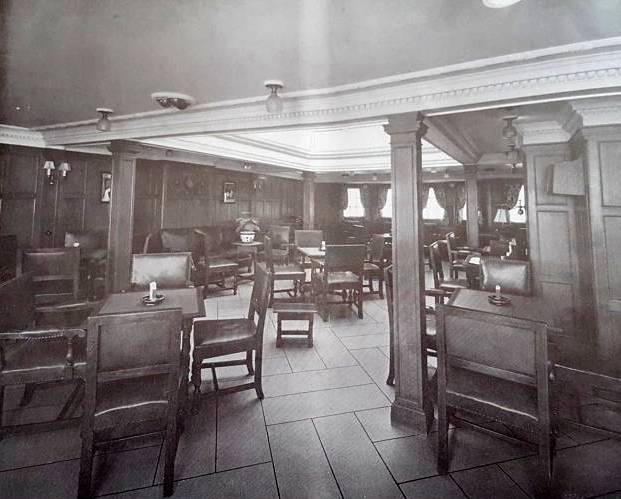 The after smoking room - framed in dark oak and comfortably furnished.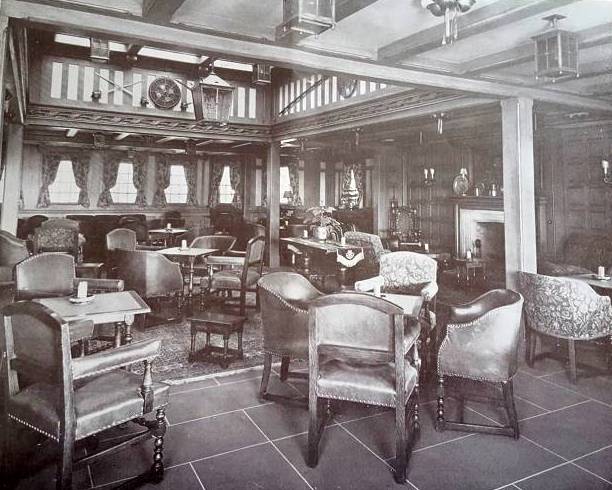 The main smoking saloon - designed and finished in Tudor style, richly panelled in mellow grey oak.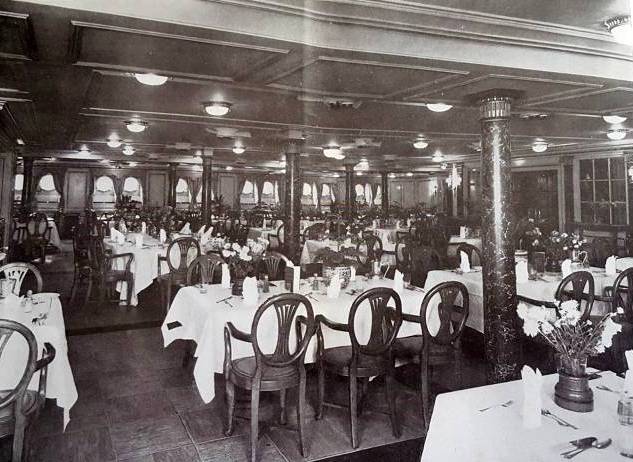 Main dining saloon panelled and decorated in Louis XVI Style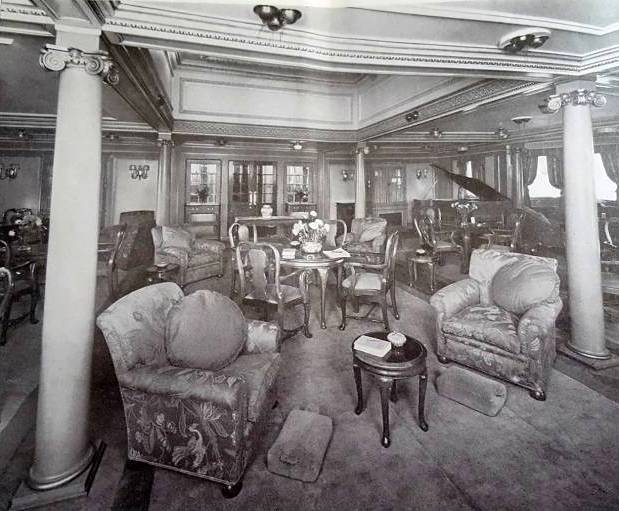 Lounge and music room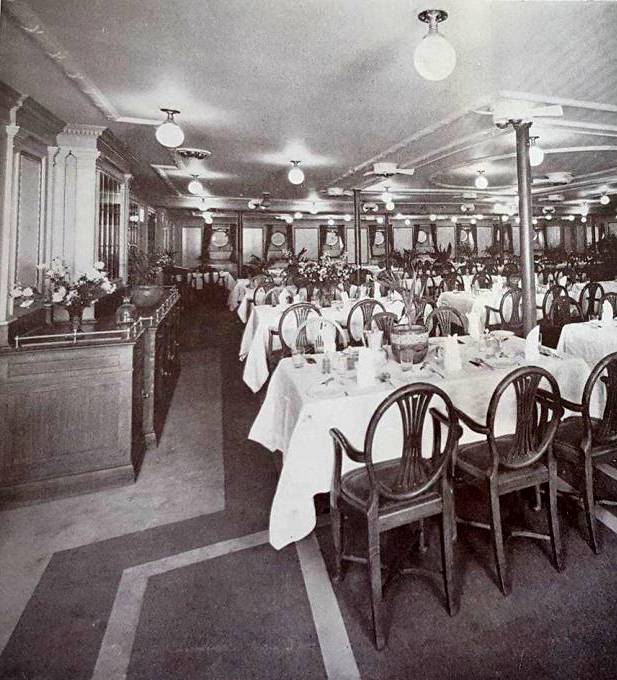 Aft dining room - much favoured by the younger generation.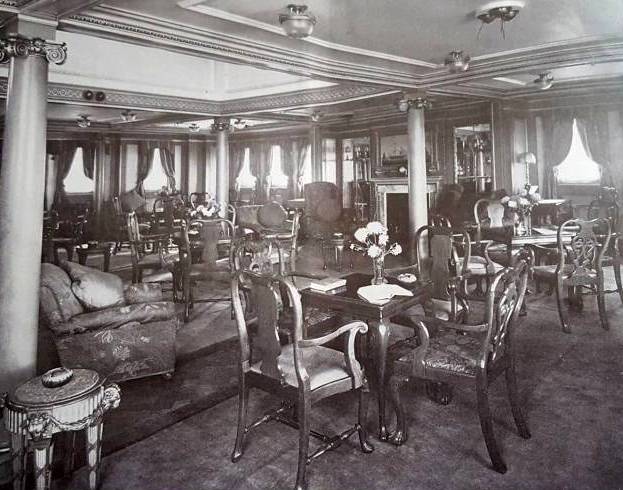 The lounge - decorated in Georgian period style, with richly moulded panels, polished floor and Oriental rugs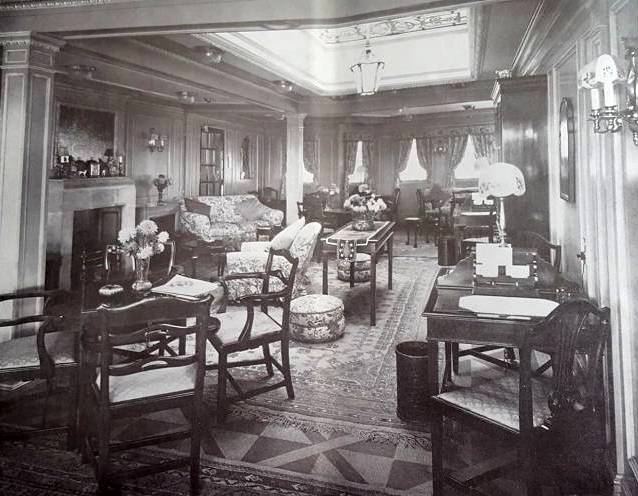 Writing and card room, decorated in an Adam paint scheme in blue-green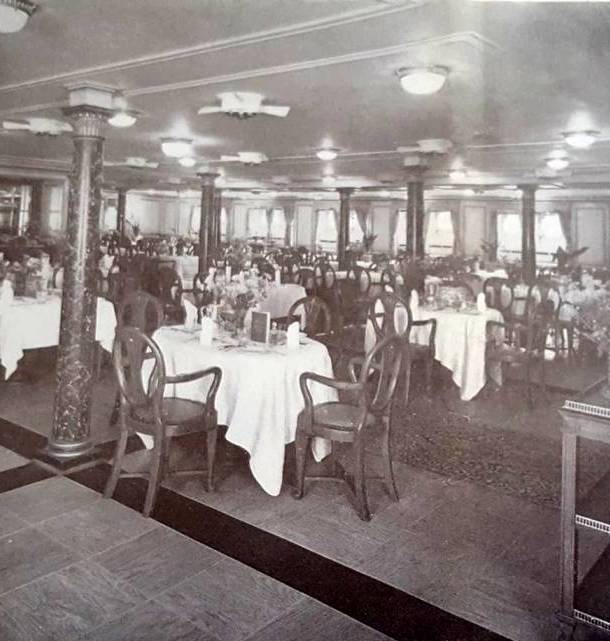 Main dining saloon - dainty fare served a la carte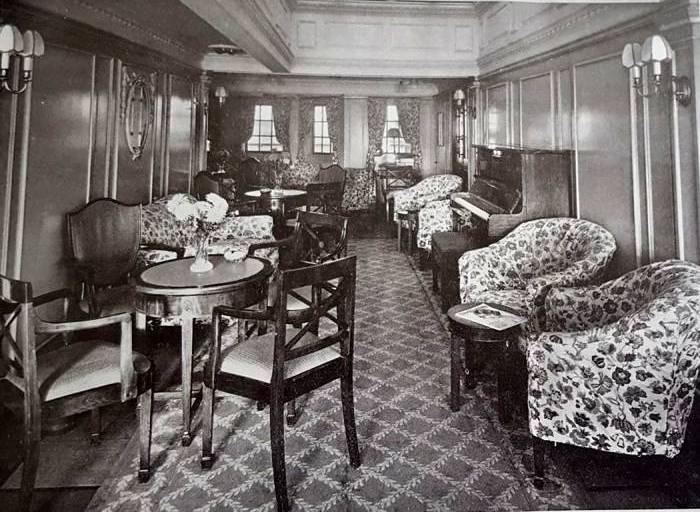 The drawing room - deep wing extensions made it a room of cosy corners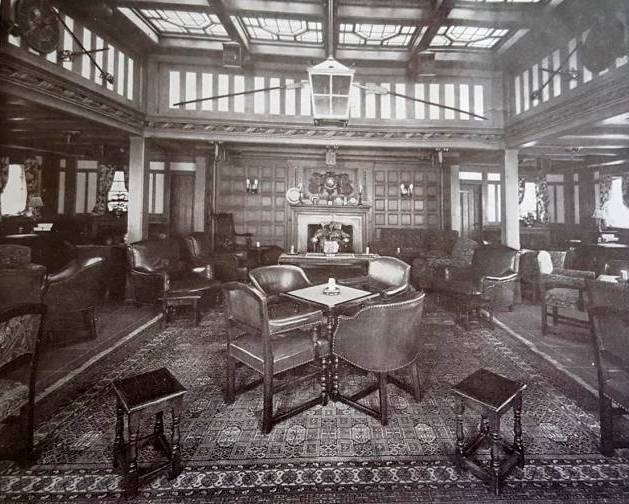 Main smoking saloon - the doors aft leading to a sheltered open verandah cafe
---
The Ship's wide open deck spaces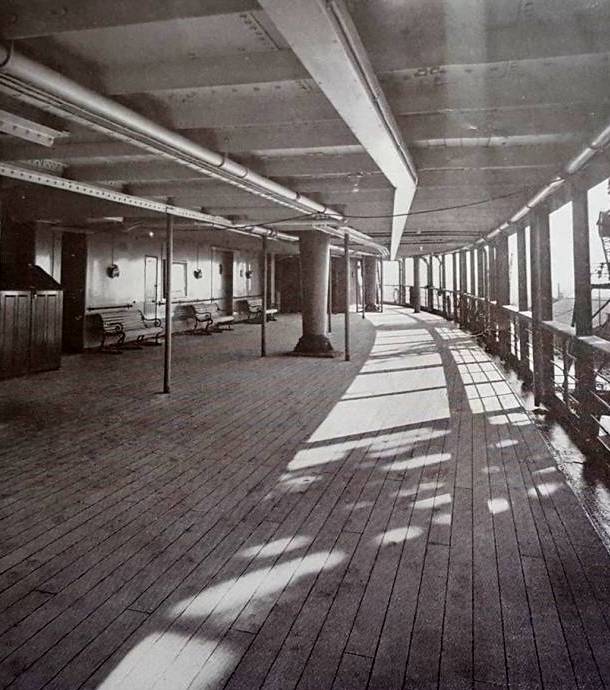 The aft promenade deck, port side.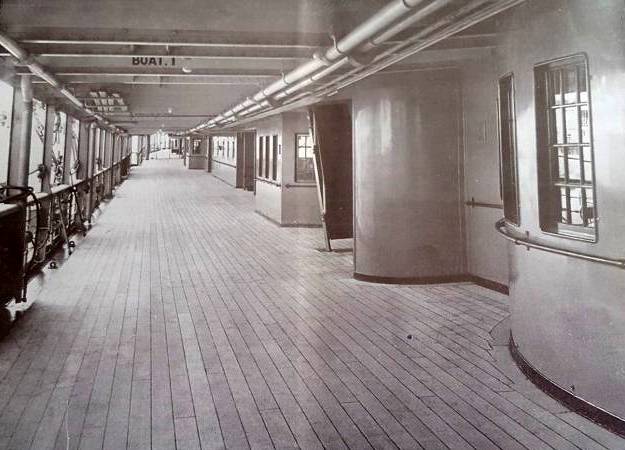 The main promenade deck, looking aft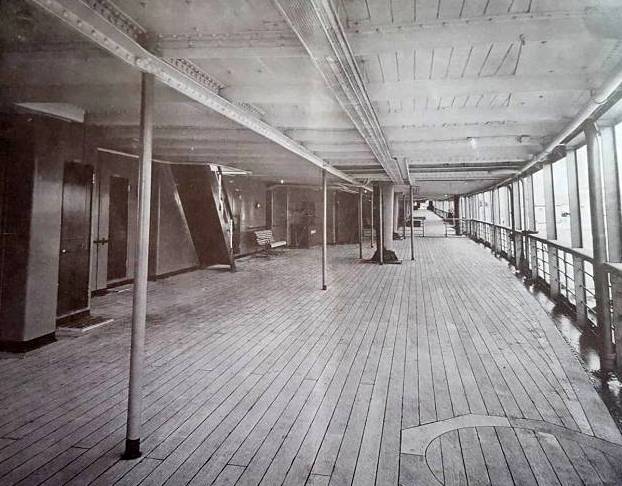 The main promenade deck, starboard side, looking forward.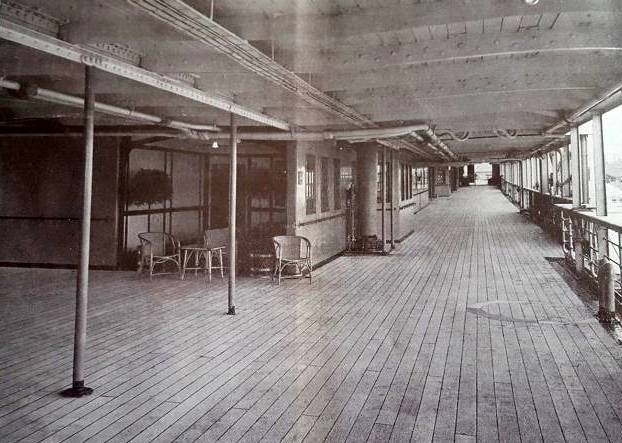 Broad, sheltered promenade decks
---
Cabin accommodation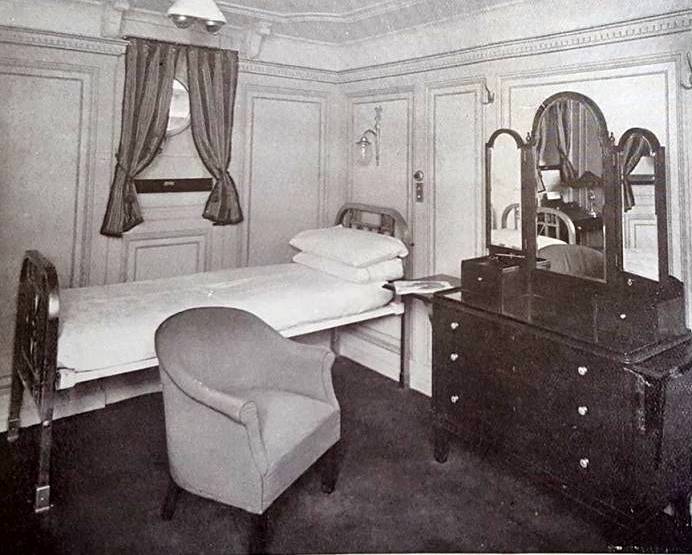 A twin-bedded cabin de-luxe, with private bathroom en-suite.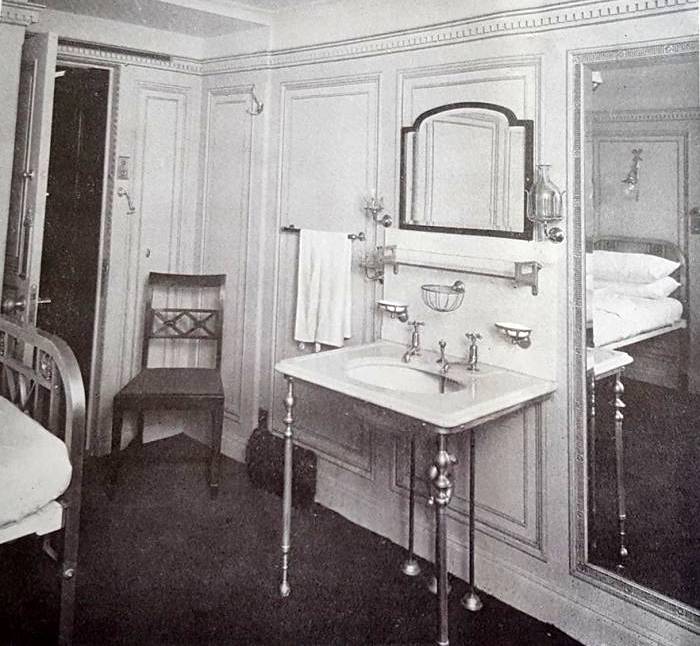 The twin-bedded cabin de-luxe showing entrance to the private bathroom.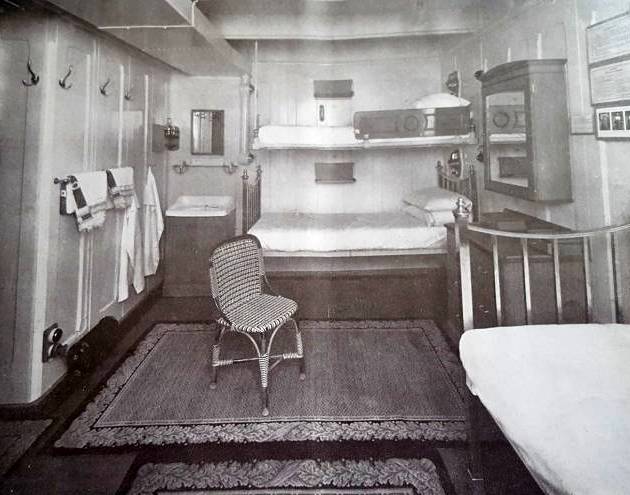 Three-berth cabin - which converts to a two-berth when cruising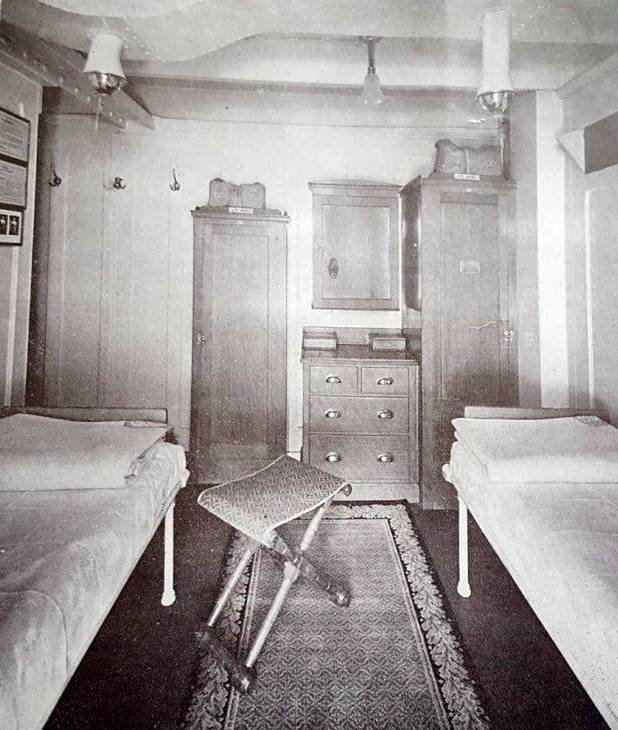 Two-berth cabin showing its punkah-louvre ventilation
---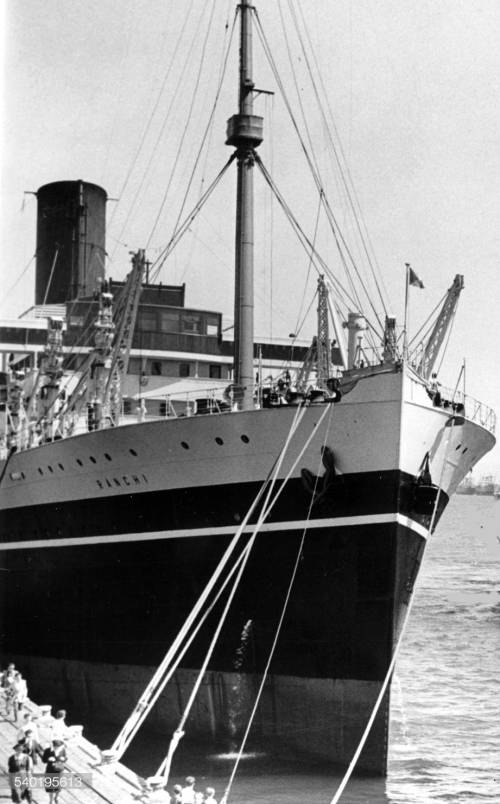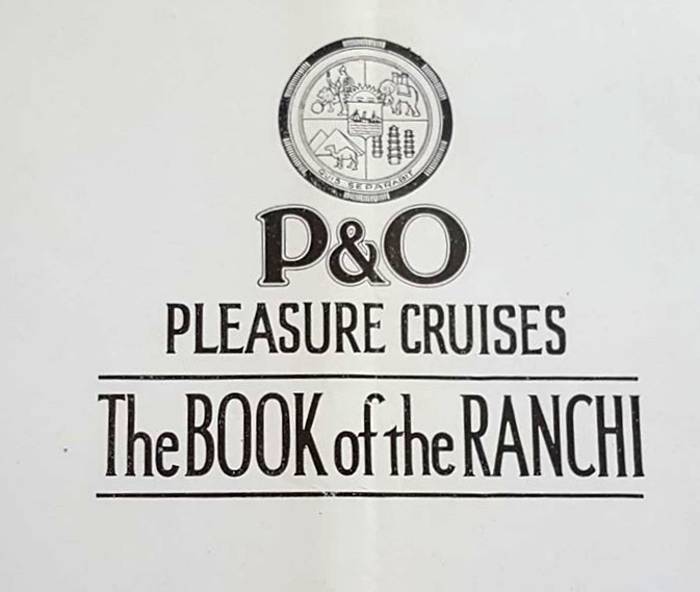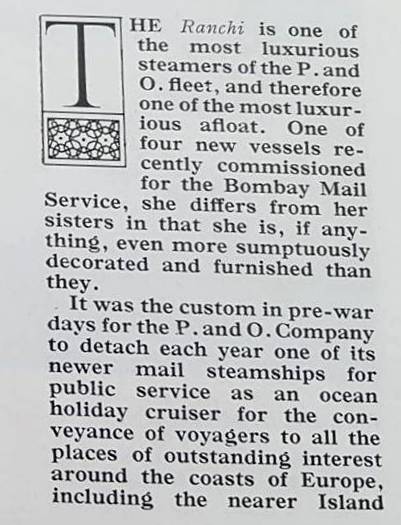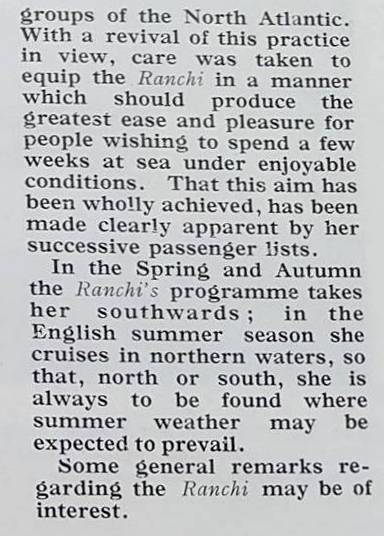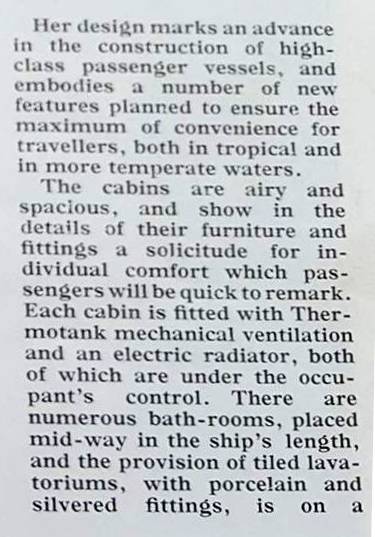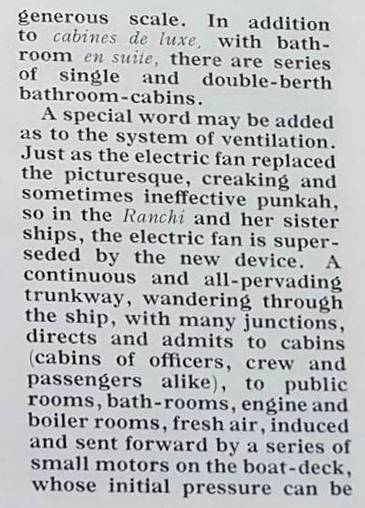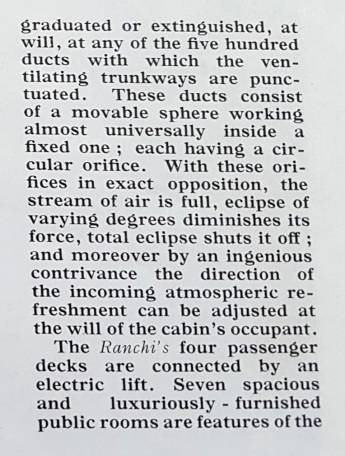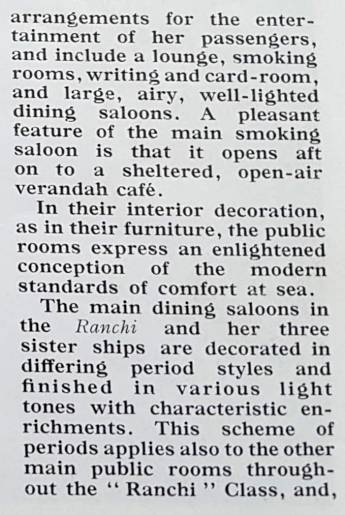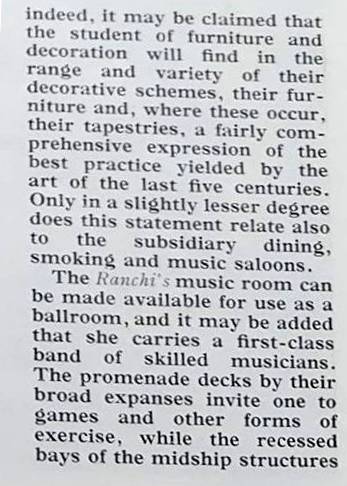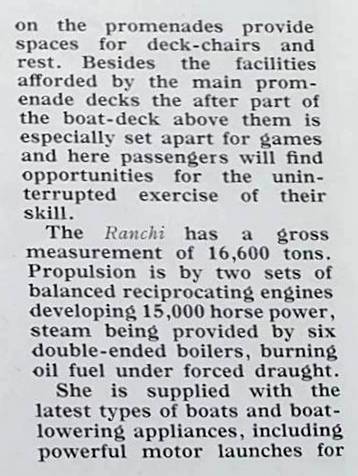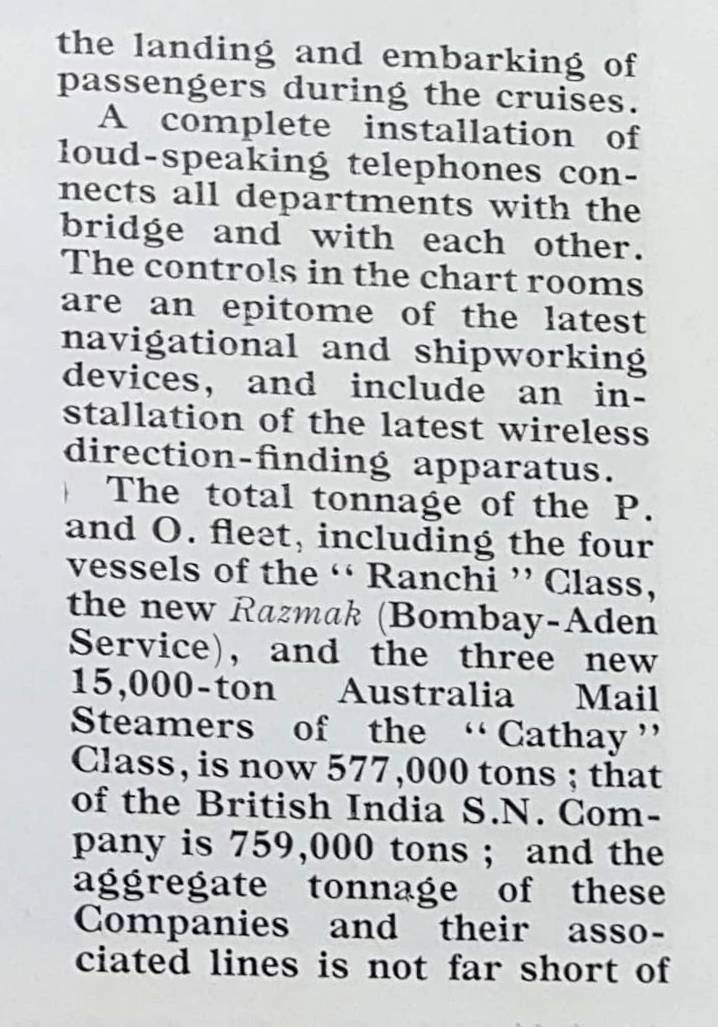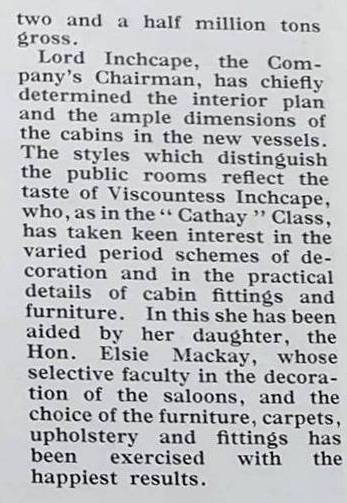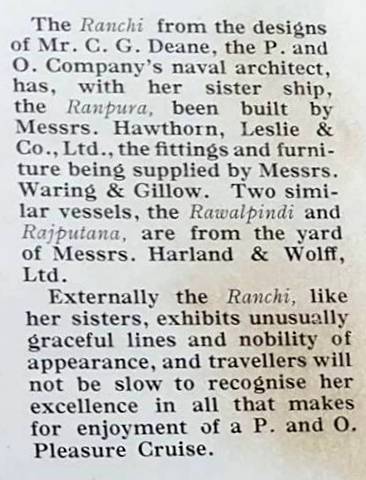 ---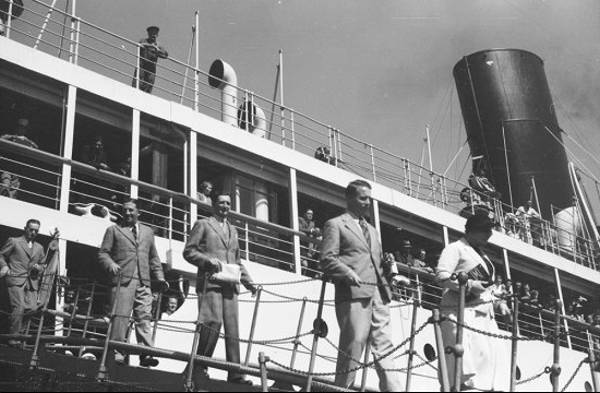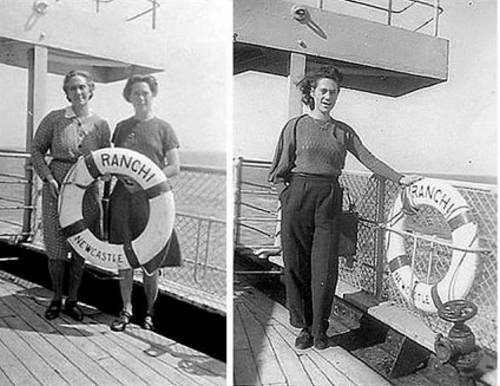 ---
In 1984, P&O's flagship Canberra doubled for the Ranchi in the final episode of Tenko, the popular BBC TV series about women civilian internees in the Far East.
---
In August 1950, Ranchi was chartered by the Dutch Government, to transport their nationals home from Indonesia......
In 1950 a total of 95 ships left for The Netherlands, carrying over 100,000 passengers.
Thirty-seven babies were born on board during the voyage and a note was made about the time when each was born. Combining this with details published in Dutch newspapers and the average speed of the ship, fourteen knots, the approximate position of the ship when a particular baby was born, was calculated.
A Dutch pastor and a chaplain were added to the ship's staff.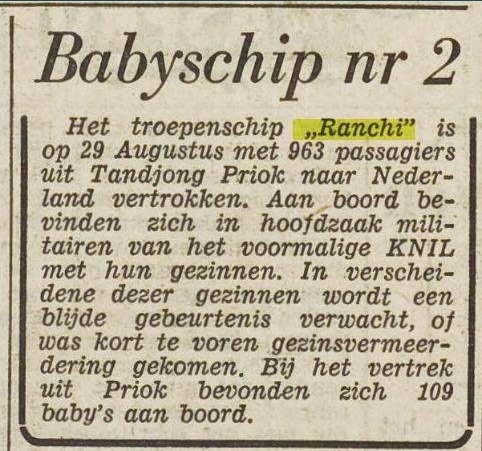 Recommended reading: Peter's Blog ~ https://patmcast.blogspot.com/2015/04/and-we-call-her-ranchita.html
---
Ranchi was broken up at Newport, Monmouthshire in 1953
---

Featuring the RMS Ranchi

August 2019