---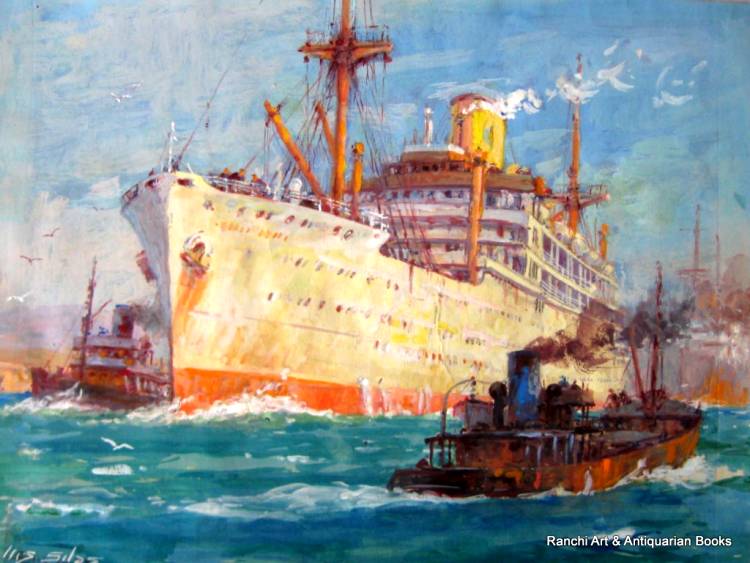 "I went back to my cabin and put on my top coat and collected a few personal items. I then made my way up to a boat station. All those people allocated to my lifeboat were forming up in front of the boat. After a while the staff commander ordered abandon ship and everyone got into the lifeboat and we bumped our way down the Starboard side into the water. Immediately we hit the water, soldiers started to slide down the ropes onto us and it was necessary to pull away quickly to avoid being capsized." Frank W Masters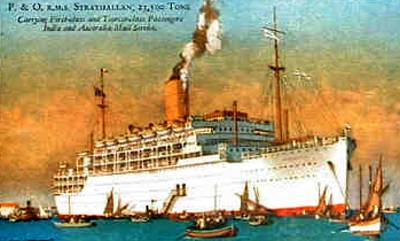 Gross Registered Tonnage 23,772 tons
Length x Width 664 feet x 82 feet
Builder and Year of Build Vickers-Armstrongs of Barrow - 1938
First Class + Tourist Accommodation 448 + 563 persons : Total 1,011 passengers
Sister-Vessel S.S. Stratheden
Subsequent Names None
Ultimate Fate Torpedoed by U-562 on 21-12-1942, sunk 22-12-1942.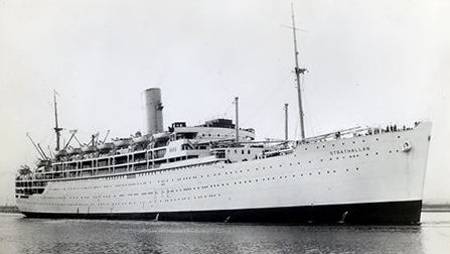 Strathallan in Australian waters, c1938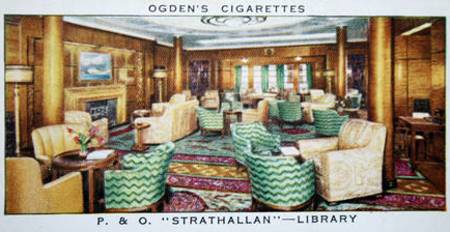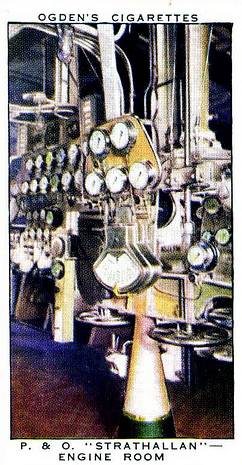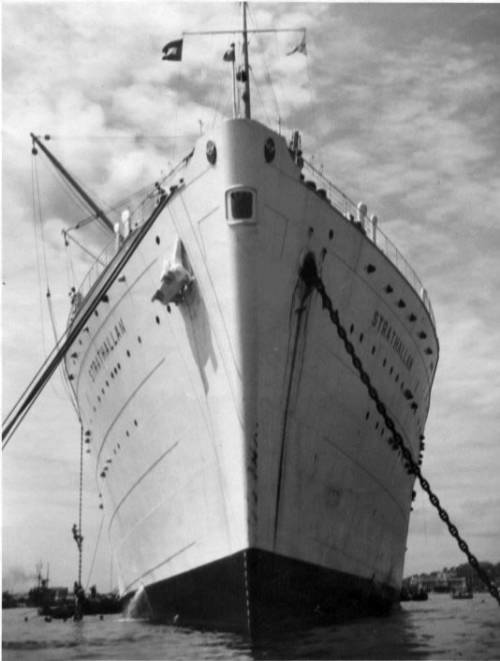 Strathallan, in her short-lived P&O livery
---
ss Strathallan goes to war.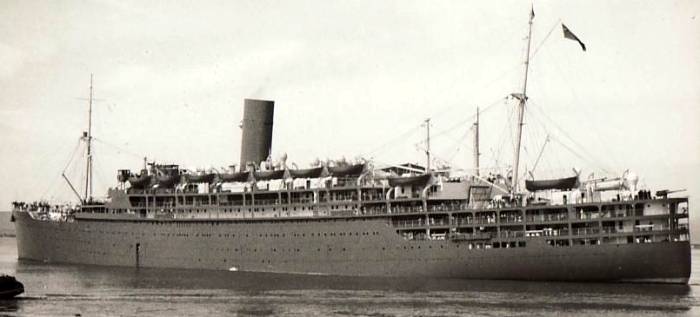 Strathallan in drab wartime grey.
P&O liners were requisitioned during the Second World War, as Armed Merchant Cruisers (AMC's) and Troop Transports. In the latter capacity, 'trooping', the large passenger liners of Cunard, P & O, Canadian Pacific, and suchlike were converted early in the war years. P&O's Strathaird, carried the first American troops to arrive in Britain - on 26 January 1942. These ships retained their civilian Merchant Navy crew but, often supplemented by senior Royal Navy personnel, medical staff and DEMS (Defensively Equipped Merchant Ship)- Gunners.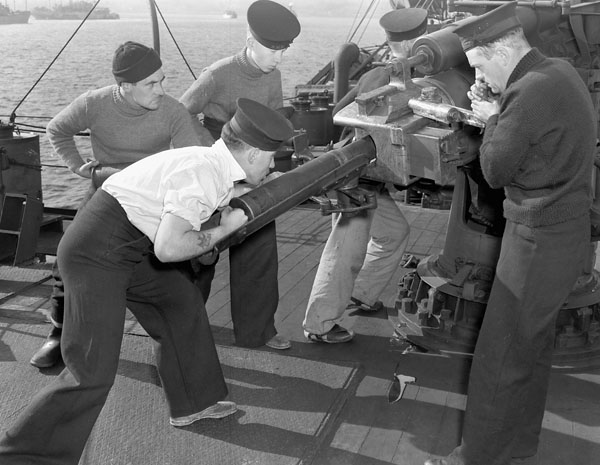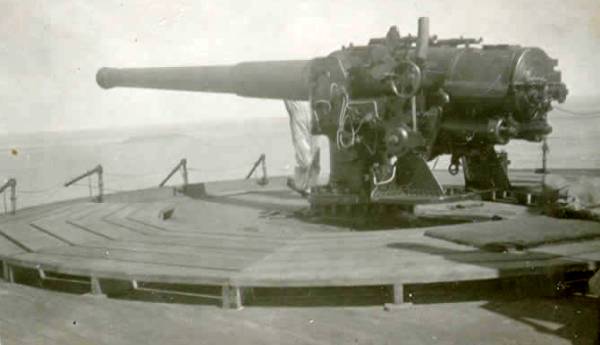 One of Strathallan's two 6-inch guns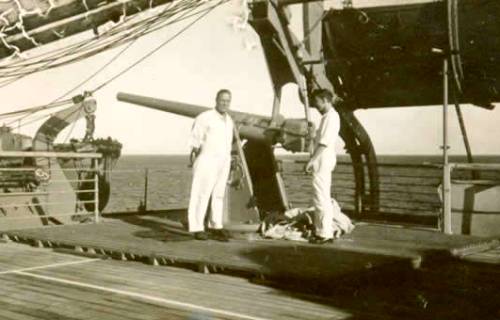 Strathallan 3-Inch gun
On 4th February 1940, Strathallan's short career as a passenger liner on the Australia run came to an end when she was requisitioned by the Ministry of Shipping - later the Ministry of War Transport - for service as a troop transport.

Strathallan at Capetown, April 1941
In November 1942, she took part in Operation Torch, the first Allied landings in French North Africa. The landings started before daybreak on November 8th. There was no preliminary air or naval bombardment as the Allies hoped that the French based at the three landing zones would not resist the landings. However, French coastal batteries did fire at the transport ships - but Allied naval gunfire retaliated, effectively neutralising the opposition.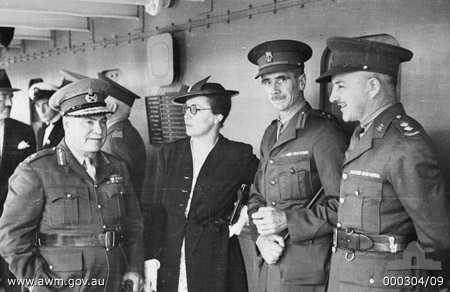 General Sir Thomas Blamey GBE KCB CMG DSO ED, talking with Mrs Vasey, Lt Col Vasey and Lt Col J Chapman on board Strathallan
during embarkation of the Advance Party 6th Division AIF for service overseas.
Women friends and family waving farewell to Strathallan carrying the Advance Party of the 6th Division AIF to service overseas.
They include: George Vasey's wife Jessie (second from the left), her sisters Thelma Halbert (left) and Doris Sleigh (second from right), and Vasey's sister Marjorie (right).
The photograph is especially poignant as Major General George Alan Vasey CB, CBE, DSO and Bar did not return from the war.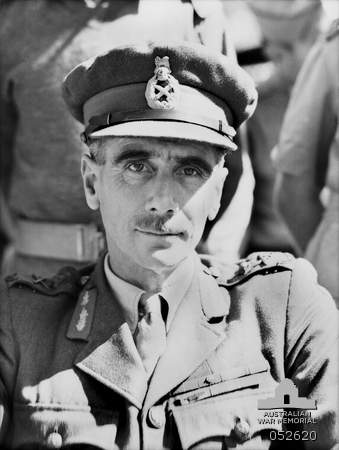 Major General George Alan Vasey CB, CBE, DSO and Bar, killed in a plane crash near Cairns, on 5th March 1945.
---
The following month saw Strathallan serving as a troopship, with 4,408 British and American troops and 248 Queen Alexandra's nurses embarked, together with a crew of 440 and 26 DEMS gunners, when she was lost due to enemy action.

At 02:31 hours (Central European Time) on the morning of 21st December 1942, Strathallan was steaming to the North of Oran, off the Algerian Coast of North Africa, when she was attacked by the Type VIIC U-Boat, U-562, under the command of Kapitanleutnant Horst Hamm.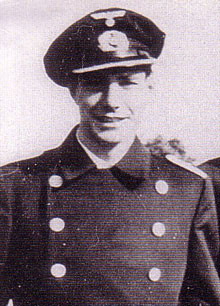 Kapitanleutnant Horst Hamm. Photo: The U-Boat Net.
Hamm fired a spread of four torpedoes, of which one hit Strathallan on the port side, in the engine room. The explosion killed two engineer officers and two Indian crewmen, damaged the bulkhead separating the engine and boiler rooms and fractured a tank causing oil to enter the boiler room. The ship immediately developed a 15° list to port, whereupon Captain John Henry Biggs ordered the nurses and troops to abandon ship, which they did, in calm seas in the four motor boats, 16 lifeboats and rafts. All got away, except one lifeboat that had been damaged by the explosion and another that could not be launched due to the list.
The nurses and 1,000 troops were transferred to the destroyer HMS Verity, while another destroyer, HMS Laforey, took Strathallan in tow. With the help of the salvage tug Restive it was hoped that she might reach Oran, but her list increased and the remainder of the troops were taken off by escorting destroyers. At 1.15 pm, fire broke out again, quickly reaching her cargo of rockets and ammunition. The rest of the crew were taken off by Restive.
According to the log of the U-Boat Commander, two hits were heard and it was believed that the vessel may also have been under attack from enemy aircraft and suffered a hit from an airborne torpedo. Although badly damaged, the vessel was considered salvageable and taken in tow. However, the following day, 22nd December 1942, a fire broke out and she subsequently capsized and sank in position 36' 52" North, 00' 34" West - just 19 kms from Oran.
According to the publication Britain's Sea War - A Diary of Ship Losses 1939-1945
by John M. Young, only four crew members were lost in this incident. However, according to another publication, U-Boat Operations of the Second World War : Volume II by Kenneth Wynn, six crew members, along with two army officers, perished in the incident.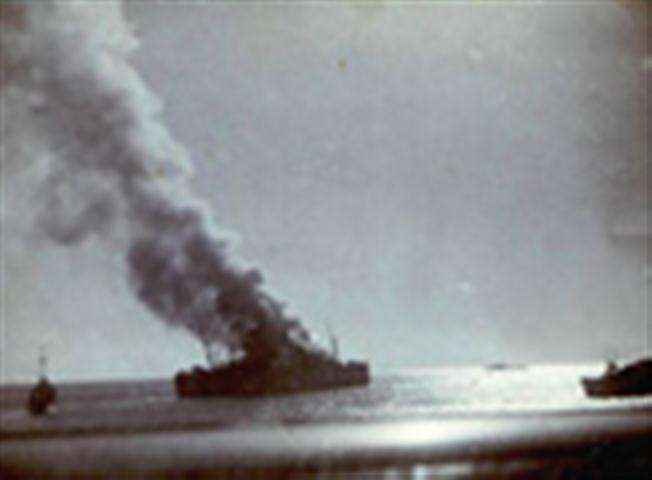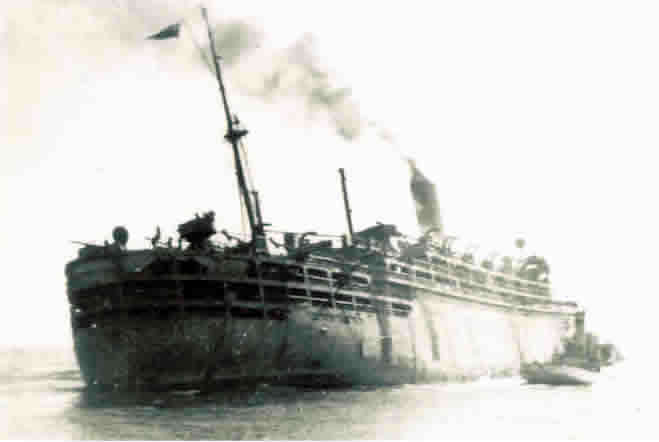 Strahallan with the salvage tug Restive alongside.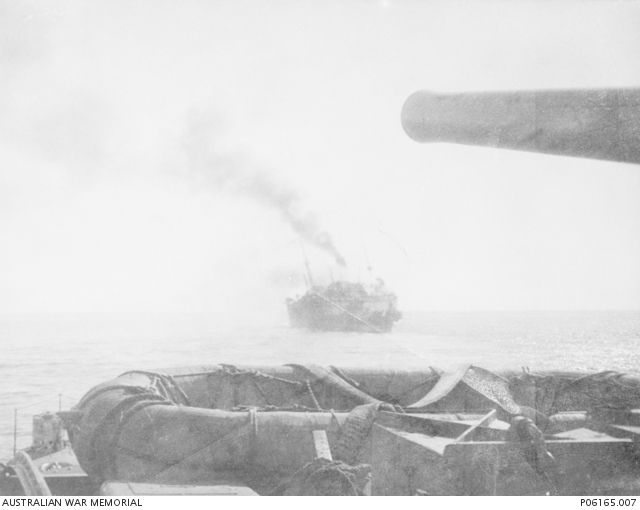 View from HMAS Quiberon, looking towards the heavily damaged SS Strathallan.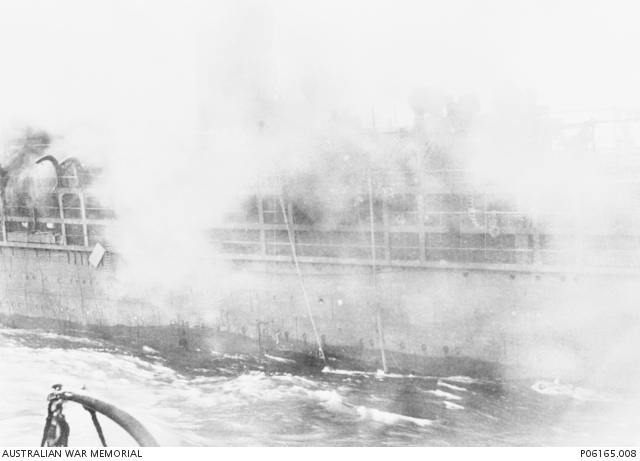 View from HMAS Quiberon as she pulls alongside the heavily damaged SS Strathallan. With the help of the salvage tug Restive it was hoped that she might reach Oran, but her list increased and the remainder of the troops were taken off by escorting destroyers, including HMAS Quiberon. The SS Strathallen sank 19 kilometres off Oran on 22 December 1942.
---
From The Daily Express - 13th JANUARY 1943
'NURSES STAY IN SINKING TROOPSHIP - REFUSE TO GO'.
From James Wellard - now reporting the Tunisian fighting. On his way out his ship was torpedoed. This dramatic cable describing his experience was filed three weeks ago and received last night.
ALGIERS
I want you to meet five brave women, three English, two American. I want you to meet them as I saw them tonight - aboard a crippled transport torpedoed in the bright moonlight. As I write this we are sinking. Fire has broken out below decks. The crump of a torpedo smacking the side of a big ship when you are fast asleep in your berth is a sound you don't want to hear more than once in your life. We, the nurses and soldiers, American and British, heard it in the night. When 29 year old Olive Stewardson from Yorkshire and 26 year old Julie Kerr, who is Irish, heard it they knew they had a duty to perform. They are Queen Alexandra nurses. That duty was in the troops' hospital deep down in the bowels of the ship. The rest of us stumbled up the dark stairs to our boat stations. We stood, some of us frightened, some of us singing, all of us calm and disciplined as befits soldiers. Sisters Stewardson and Kerr went down below decks while we went up. In the ship's hospital were five stretcher cases. The two sisters got them ready and saw them carried to safety. By this time the crowded lifeboats were away from the ship. There was no chance now for the nurses to leave except on rafts. Floating on a raft in a sea covered with fuel oil is the last resort, but the nurses had no thought of leaving. There was more work to do. Casualties were coming into that little hospital below decks. Sailors and soldiers covered in fuel oil and exhausted were being brought in every minute. Sisters Stewardson and Kerr carried on. They cut off the men's clothing, massaged them, hot water bottles at their feet. Late the next day the sisters came on deck, their work done. They found the sun shining bright and warm. The ship was listing 20 degrees. All the other nurses had left except 39 year old Sister Judith Baskett and two American WAAC's. Sister Baskett told me - "I came up on deck with another sister and when we got to the lifeboat there was room for one only. I told the other sister to get in. The sisters wished me good-luck, and then they were gone". For 32 year old Loise Anderson of Denver and 33 year old A. Dregmal of Wisconsin, there was no room either. Sitting on the deck of the doomed ship they were cheerful, trim and becomingly powered and rouged. Well. Here is the story Sisters Stewardson and Kerr told me - "When the torpedo hit we got dressed, put on our tin hats, collected our greatcoats and went to the troops' hospital on the lower deck. We found the medical officer and orderlies already there, strapping patients to the stretchers. Two of the men had broken legs. As soon as we had taken care of the stretcher cases we went upstairs. Then the casualties from the lifeboats and rafts were brought in. We were asked to go down to the hospital and take care of them. They were the soldiers and sailors who had jumped to the rafts; they were covered in fuel oil. Most of them were exhausted from exposure. We took off their clothes and rubbed them, and did what we could. It was late next day - five hours later, when we came up on the top deck. They wrapped us in warm blankets. And here we are." And here we are, five women and hundreds of men a little anxious but confident the Royal Navy will not forget us. The ship is listing heavily. Fire has broken out. It is dangerous now to return below decks. But there is no sign of panic aboard. There never has been since we were torpedoed. Lifeboats of American and British nurses can be seen still bobbing on the horizon. I heard later from Sister Lorna Parker of Wiltshire this amazing story:-
"When our boat touched the water, it flooded almost immediately because someone had forgotten to put in the plug. We found ourselves in the water, so some of the other girls and I began to swim. A girl behind me shouted "Where are you going?" I said "I'm going to such-and-such a place, just take the third wave to the right." The 12 of us swam off together, striking out for the rafts. We clung on to these for three hours. I had many bad moments. No one can imagine how lonely it is swimming around in the ocean in the middle of the night. Once I felt something clinging to my legs. I put down my hand to feel, and fond an octopus wrapped around them. Several destroyers passed us in the night, but could not see us. Finally a destroyer came towards us. We all shouted together. It must have been a horrible noise, but the crew heard us. Soon we were safe on board. Sailors took off our clothes, which were covered in grease and oil, and washed them for us. We found them hanging on a line when we reached port."
A sailor in the destroyer which picked up the 12 nurses told me the rest of the story:-
"I've seen and heard some strange things at sea," he said, "but the cries of those girls and the sight of them hanging to the raft as we bore down on them at 23 knots made my heart come into my mouth. I can't forget it."
All of us saw sights we shall never forget. There was the moment when lifeboats, with nurses aboard, swung down from the davits and bobbed about in the moonlight water. There was the spectacle of Tommies and Doughboys standing on the listing ship singing; "You are my sunshine" to the accompaniment of a mouth organ. There was that dry sandpaper feeling in the mouth and throat as you stood around for hours, waiting and wondering. There was the relief of sunrise, which had never seemed so beautiful before. There was the tense moment when you went over the side of the ship, dangling on a rope and praying for strength to hang on until you were dropped on the decks of a destroyer 40 feet below.
There was the final tragic spectacle of your good ship, burning like a funeral pyre until she was just a smudge on the horizon.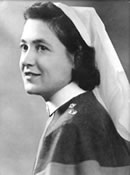 Nursing Sister Anne Dullard
---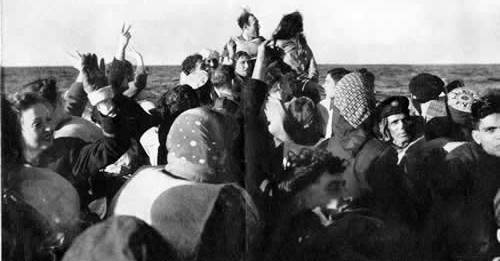 Survivors on board a Strathallan lifeboat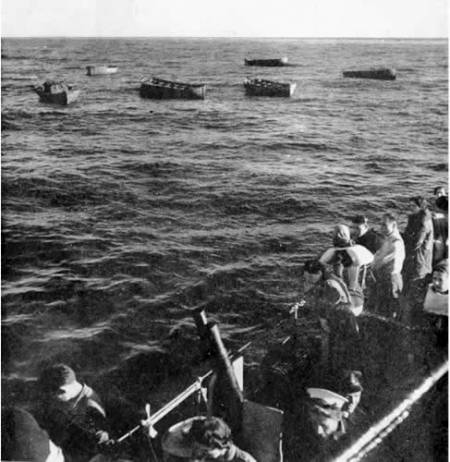 Strathallan's lifeboats viewed from the deck of a destroyer.
HMS Laforey, Lightning, Penn and Wishart took part in the rescue operations
---
Margaret Bourke-White
To the staff at Life magazine, she was known as 'Maggie the Indestructible' after her numerous dices with death, including on board the SS Strathallan, torpedoed in the Mediterranean. She recorded her experience in an article for Life magazine titled 'Women in Lifeboats' on 22 February 1943.
'The very secret of life for me… was to maintain in the midst of rushing events an inner tranquillity. I had picked a life that dealt with excitement, tragedy, mass calamities, human triumphs, and suffering. To throw my whole self into recording and attempting to understand these things, I needed an inner serenity as a kind of balance.'
She was the first American female war correspondent and the first woman to work in combat zones during WWII.
---
Strathallan's Captain, John Henry Biggs was awarded the CBE and the Lloyds War Medal for bravery at sea.
Commodore John Wacher, CBE, RD*,RNR went to sea as a P&O cadet, from the Worcester, in 1942 and was on board Strathallan when she was torpedoed near the North African coast during the night of December 21, 1942, by the U-boat U562. Strathallan had 5,122 souls on board and was the fourth-largest British ship to be torpedoed in the war. Thanks to efficient lifesaving only 16 people perished, many being rescued by the destroyer Panther. John Wacher recalled being in a lifeboat with 88 nurses, but having no opportunity to do more than count them. The Times, 10th October 2003
---