---

"I was privileged to travel on Orion in 1959 from Tilbury Docks London, to Brisbane Australia, as a seven year old with my family. Though my memories of the ship are now fading I feel a part of her will always remain with me, as indeed for many others too." Steve Mulliss
---
Both P & O and the Orient Line had experience in the business of migration......
From the 1860s, more than 100,000 children were sent to Australia and other Commonwealth countries through child migration schemes.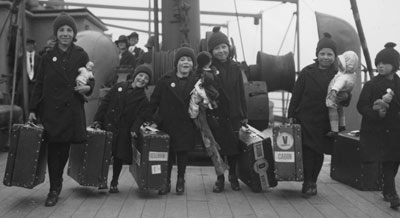 Barnado's children on board an Australia-bound P&O liner in the 1920s
"One thing that amazed me was that we were treated the same as everybody else on board by the passengers and crew. We were treated as human beings." LP Welsh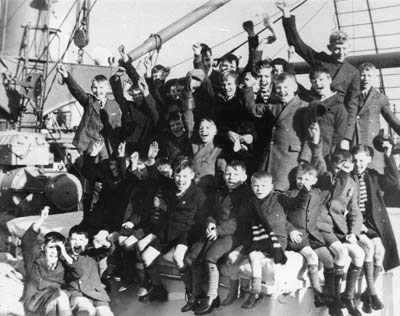 "I leaned over the railing and watched the ropes which held us to the dock. When they slipped into the water my heart sank with them." Mavis Appleyard 1938
---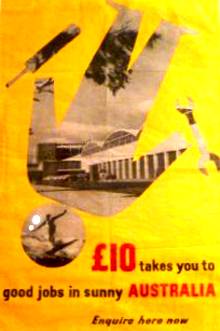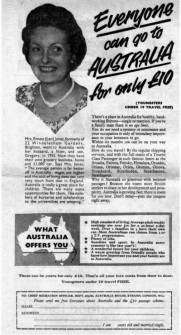 From 1945 to 1972, over a million United Kingdom migrants travelled to their new Australian homeland on board ships of the P&O and Orient Line. Known as the Ten Pound Poms, this mass exodus was a scheme devised by the Australian and British Governments in order to help populate Australia.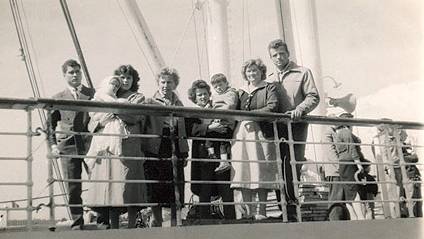 An assisted passage scheme, established and operated by the Australian Government, attracted over one million British migrants between 1945 and 1972. In 1969, more than 80,000 people took advantage of the scheme, travelling to Australia. Many thousands of 'Ten Pound Poms' sailed from the United Kingdom on board P&O - Orient Line ships to their new life down under. Many of them thrived, quickly settling in to their new way of life in an exciting, easy-going, friendly new world; some were soon disillusioned, and homesick for Britain.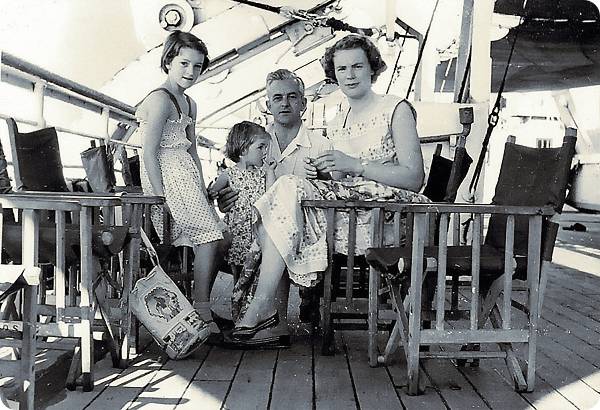 ---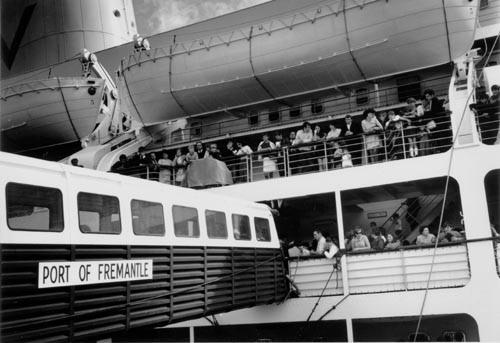 "As a 'ten pound pom' myself I can still remember the excitement of travelling to a new, unknown land. Most of us who arrived are very grateful to Australia for the opportunity we were given. Speaking personally I wound never dream of living anywhere but Australia. What about some 'ten pound poms' that people think are Australian, well try these names for a start: Hugh Jackman, The Bee Gees, Noni Hazlehurst, Jimmy Barnes, John Waters, John Farnham, Olivia Newton John, Kylie Minogue, Julia Gillard and Alan Bond." Western Australia Now & Then
---
The normal cost of a passage to Australia was about £120 pounds, the Australian Government subsidised £110 pounds of this, meaning immigrants were only paying £10 pounds to get here. The only catch was that if you took up the offer you had to stay at least two years before deciding to return or you would have to pay the full fare home yourself. You also had to pass a health check and be under 45 years of age. During the 1950s and 60s around 1 million Britons emigrated to Australia with some 25% deciding that life in Australia was not for them and returning home - these were always referred to by Australians as the 'whinging Poms' and many of them deserved the name! It was originally expected that 70,000 Britons a year would travel to Australia - but in the first year alone, 400,000 applied. During the 1950s wages in Australia were some 50% higher than those in England (especially for tradesmen) and this, plus the outdoor free and easy lifestyle Australia had to offer, was very attractive to many young men and women. 1968 was the peak year of immigration with 600,000 Britons arriving.
---
The Migrant Ships 1945-1972
The ships are all long gone now - but many fond memories still remain...
P&O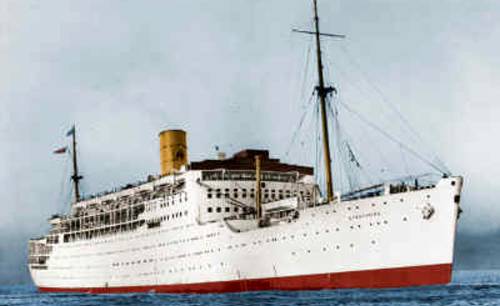 ss Strathaird - scrapped in 1961

ss Stratheden - sold 1964 and scrapped 1969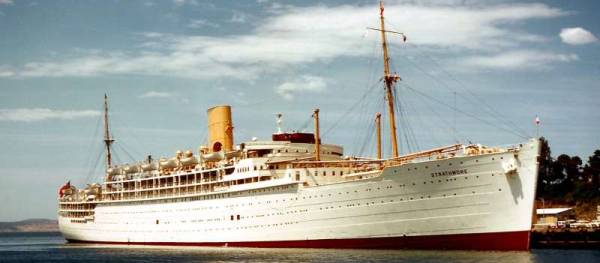 ss Strathmore - sold 1963 and scrapped 1969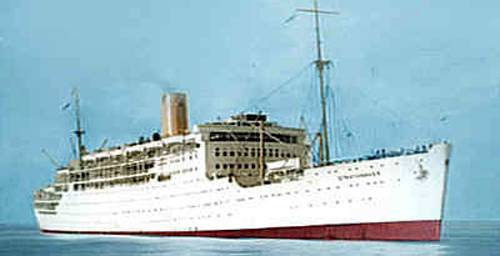 ss Strathnaver - scrapped 1962
ss Arcadia - scrapped 1979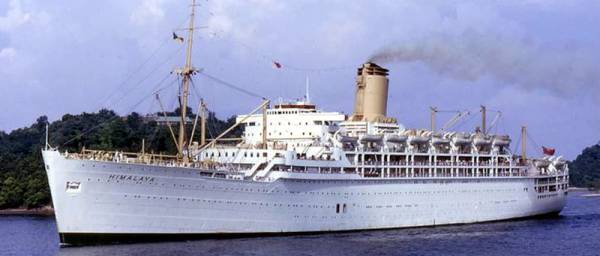 ss Himalaya - scrapped 1975

ss Iberia - scrapped 1973

ss Canberra - scrapped 1997
---
Orient Line

ss Orion - scrapped 1963

ss Orcades - scrapped 1973

ss Oronsay - scrapped 1975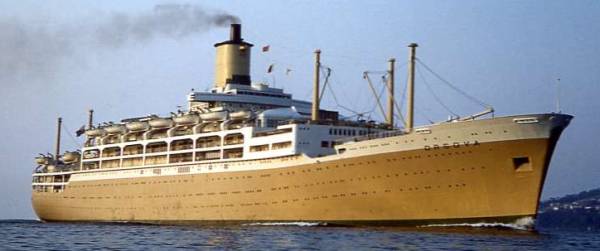 ss Orsova - scrapped 1974

ss Oriana - sold 1986 and scrapped 2004, after sinking alongside in Dalian, China
---
"It was the bargain of the century - to sail aboard a P&O-Orient liner for a fare of just ten pounds. The catch being, they were required to stay in Australia for a minimum of two years! The Ten Pound Poms had hoped to escape post-war rationing and stiff, class-bound British society. In truth they were moving to a foreign country far from familiarity. It was a roll of the dice for all of them - and for P&O too! Life on board the 'migrant ships' could be fun, exciting and sometimes violent. Some folk came on board with a few quid in their pockets, drank themselves into a stupor, and then started fighting each other. On the Orient ships, we employed a 'heavy-gang': ten of the biggest and ablest able seamen and a burly master at arms, in order to break up the riots below decks in tourist class. With the third or fourth officer at their head, blowing on his whistle, and calling for 'order', the heaving mass of pugilists would be given an ultimatum - "Stop fighting, proceed immediately to your cabins, or else!" Invariably, the latter involved the subduing of the miscreants, who were then marched off to the brig, which was hot and cramped, and normally situated close to the engine-room exhaust fans. Next day, they were on the bridge at noon, for logging and punishment. If they had no funds, it was back to the brig for a few days. In the worst cases, they were landed at the next port of call, handed over to the customs police, and (eventually) repatriated." Nick Messinger ~ Fourth Officer ss Orcades 1964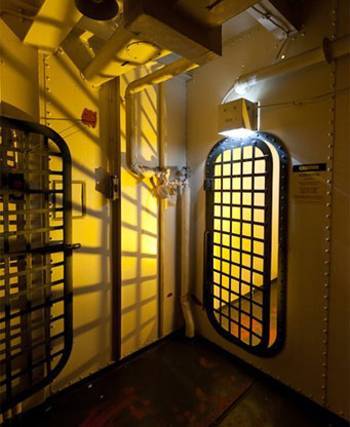 The Ship's Brig
---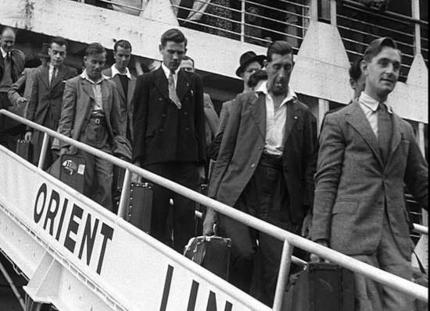 Arrival Australia and a new life beckons....