Please Note: The house flag and word mark 'P&O' are Trade Marks of the DP World Company https://www.dpworld.com/
---

The Times archive, covers the years 1785 to 1985.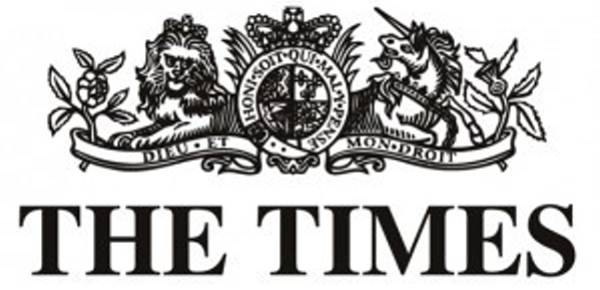 I have been reading it since 1970, and have managed to have eleven letters published!
---
Founded by John Walter of London on 1st January 1785, as The Daily Universal Register, the newspaper began as a tuppenny-ha'penny broadsheet, whose main function was to publicize a system of typography in which Walter was then interested.

It became The Times on 1st January 1788, publishing commercial news and notices, along with some scandal.
---
The first recorded advertisement for The Peninsular Steam Navigation Company is dated 23rd August 1837..........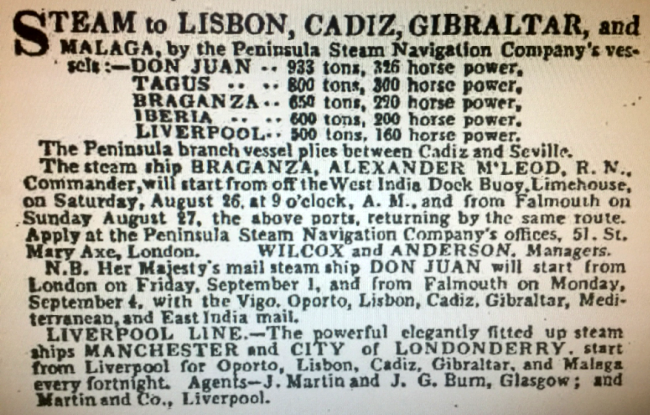 It will be noted that the Braganza, as with many early P&O ships, was commanded by a Royal Navy officer.
There was no shortage of experienced senior officers to take command. The Royal Navy had been shrinking in size since the end of the Napoleonic wars and P&O paid well.
---
A work in progress, commencing with.....
The P&O Fleet ~ From the Don Juan of 1837 to the Stratheden
Extracts from The Times, Tuesday September 7, 1937
www.pandosnco.co.uk/times01.htm
---
The P.& 0. In London ~ Turning Round a Big Ship
Extracts from The Times, Tuesday 7th September 1937.
www.pandosnco.co.uk/london.htm
---